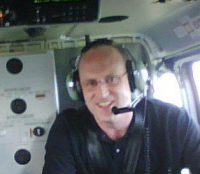 Neil Harvey
Bio

Neil Harvey covers state courts in Franklin County and the cities of Roanoke and Salem. Follow him on Twitter @newsharvey
ROCKY MOUNT — John Isaiah Hodges, the second defendant convicted in the fatal 2017 shotgun ambush of a Franklin County teenager, on Thursday w…
A Bedford bookkeeper who stole more than $26,000 from two Roanoke passenger service companies will have to pay restitution and must serve 30 d…
The number of passengers caught with firearms at airports — both in Roanoke and across Virginia — dropped slightly in 2019.
Leisa Kube Ciaffone has now been recommended by the Roanoke Valley's two largest legal organizations to fill an upcoming circuit court vacancy…
A Roanoke woman found guilty of hurting an infant she was babysitting has been ordered to serve a year and a half behind bars.
Within 15 minutes one day last spring, a minor traffic dispute spiraled first into a fistfight, then a shootout, violence that left three peop…
A scuffle between two Roanoke relatives, in which one brandished a sword and the other a knife, has led to a felony conviction and prison time…
A Roanoke juvenile court judge has been endorsed by a local legal organization to fill an impending vacancy on the valley's circuit court.
View all