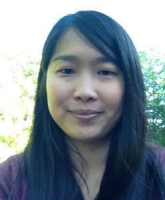 A Petska
Bio

Alicia Petska covers what's happening in Roanoke County and the City of Salem.
A new perch for local crafters and makers is now open in downtown Salem.
New owners are taking over a substantial downtown Roanoke building with hopes of breathing new life into it.
A husband-and-wife team is serving up barbecue and sandwiches spiced with a patented family recipe out of a new restaurant on Roanoke's Grandin Road.
A new service is making plans to compete for internet and cable customers in Salem.
A plea hearing has been set in the case against a man accused of killing three people on Bent Mountain in June 2018.
Calling all innovators: The Advancement Foundation, a nonprofit business incubator, is taking applications for a three-month program designed …
O'Charley's, a bar and grill with a Southern flair, is closing up shop at its Valley View location.
Sheetz is up and running at its newest location in Daleville on U.S. 220 not far from Interstate 81.
Colonial Downs' revived betting parlor in Vinton has come out of the gate strong — besting its own financial projections.
FAIRFIELD — History is not forgotten here.
View all