BLACKSBURG — Virginia Tech safety J.R. Walker's head start hasn't gone to waste.
Walker, who was one of six signees from Tech's 2019 class to enroll at midyear, has coaches convinced he's ready for a role this fall.
Tech played eight true freshmen in 2018 with four in starting roles (linebacker Dax Hollifield, wide receiver Tre Turner, tackle Christian Darrisaw and long-snapper Oscar Shadley).
While Divine Deablo is firmly ahead of Walker on the two-deep at free safety, Walker could be an immediate factor on special teams and provide depth in the secondary at multiple positions. Jermaine Waller and Chamarri Conner had similar roles last season as true freshmen.
"He really finished the summer strong," Virginia Tech coach Justin Fuente said of Walker. "We're really proud of that. And continues to develop. What role? I don't know yet, obviously. But I know he stood out in several special teams drills and has a chance to be a good player for us."
The Hokies knew they were getting a special athlete when they signed Walker. The four-star standout from Clayton, North Carolina, was a two-way starter in high school with impressive numbers on both sides of the ball.
"He's big, he's athletic, he's sudden, he can cover, he can tackle," Virginia Tech defensive coordinator Bud Foster said after Tech's spring game. "We put him in our safety spot that's a critical position for us from a run fit standpoint and a coverage standpoint. And he can do both of those things."
Reporters caught a glimpse of Walker's skill set on a one-on-one drill with receivers held during the open portion of the Hokies' Aug. 3 practice.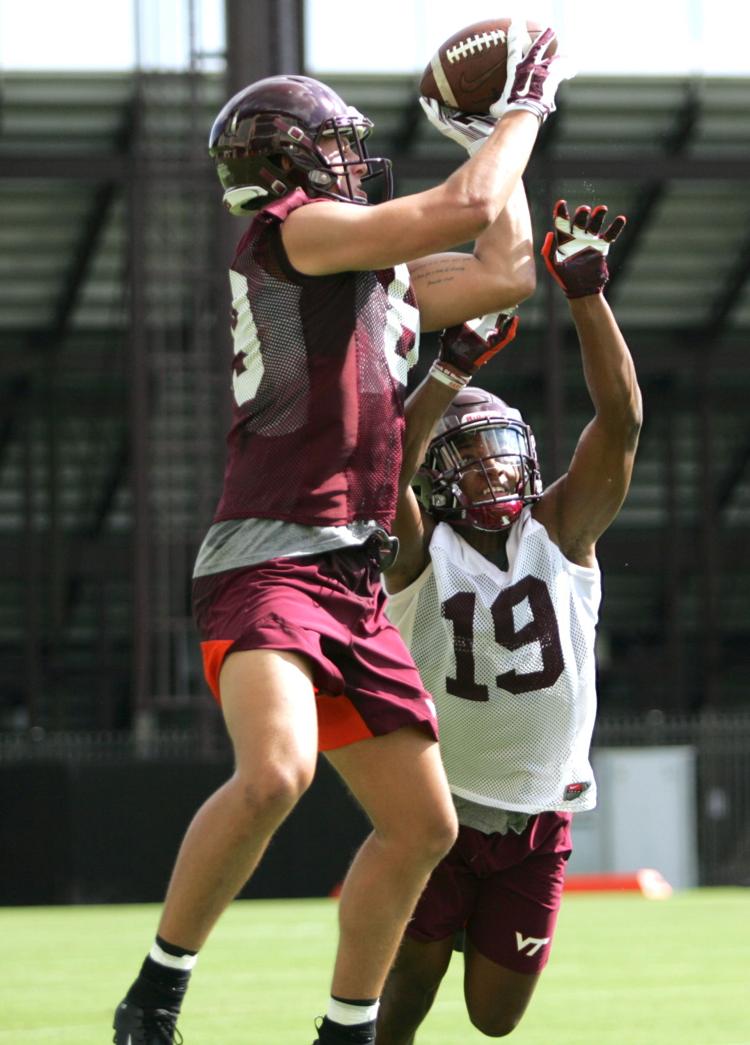 Walker broke up a pass intended for 6-foot-5, 250-pound tight end Drake Deiuliis during one rep. Walker stayed with Deiuliis on the entire slant route and swatted the ball away with a perfectly timed leap.
Those kinds of plays are why Foster raves about Walker's talent, but Tech's excitement over the safety goes beyond his skill set.
According to safeties coach Justin Hamilton, Walker is "wise beyond his years." Walker picked up concepts so quickly in the spring that Hamilton almost forgot he was a true freshman — that is until he requested a day off in the spring to attend his high school prom.
"He has been exactly what we thought he would be from the standpoint of maturity, from the standpoint of personality and character," Virginia Tech safeties coach Justin Hamilton said. "He has a very high ceiling."
"I think he understands that it takes time, but he has a good group of guys in front of him to lead the way and show him," Hamilton said. "I have high hopes for J.R. and he has very high hopes for himself."