BLACKSBURG — Miami coach Manny Diaz didn't spend much time this week explaining why he went for a two-point conversion after his team scored trailing 35-21 with less than five minutes to go against Virginia Tech on Saturday. 
After the game, the first-year coach said it came down to analytics.
"It's one of those data type deals, you are going on the notion that is that you have two shots to get two points, but if you get it the first time you kick the PAT to win the game," Diaz said.
The approach almost paid off for Miami when DeeJay Dallas scored on a 62-yard run less than two minutes later. Bubba Baxa lined up for an extra-point that would have given the Hurricanes a lead, but his attempt hit the upright.
"Obviously, we have to make the PAT, that's the expectation," Diaz said.
Diaz didn't regret the decision and for good reason — the math is on his side.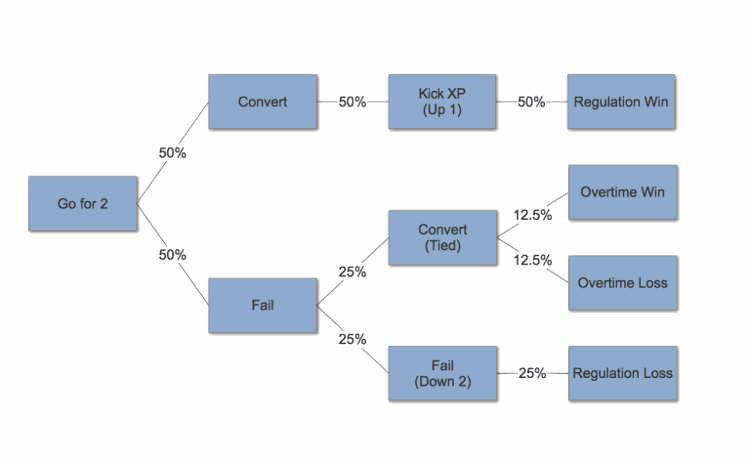 The win probability when kicking an extra-point is 50%, but jumps up to 62.5% if team goes for a 2-point conversion.
Virginia Tech coach Justin Fuente, who was asked about Diaz's analytics-based approach on Monday, isn't quite as ready to embrace the numbers in the same way even though he knows all the data. 
"I'm not arguing against math either," Fuente said. "I know five times three is 15. And it's going to be 15 forever. I understand that. That's just one of the many scenarios that in my opinion doesn't take real life into consideration."
Northwestern coach Pat Fitzgerald embraced the analytics approach when his team faced Wisconsin on Sept. 28 and was in the same situation as Miami. The Wildcats scored to make it 24-9 with 8:45 to go and Fitzgerald had his team go for a two-point conversion.
The two-point conversion failed and they failed a second attempt after scoring another touchdown with 4:10 to go. Fitzgerald faced a series of questions about his decision-making process after the 24-15 loss, a scenario Fuente doesn't want any part of. 
"I'm not going to go for two right there," Fuente said of Saturday's game against Miami. "But that's just me. I know, statistically speaking, that is the scenario amongst coaches that always get talked about, but I can't come to grips with that. To be honest with you. You know what I mean? It's one thing to have the statistics. It's another thing to do the post-game press conference. Right? And that statistically is correct, and when he went, I knew exactly what he was doing."