RADFORD —Voters chose all new faces to the city's two major governing bodies Tuesday — but one seat is still too close to call.
Nine candidates — four for city council and five for school board — ran for two openings in each race.
As the result of the council campaign, newcomers Onassis Burress and Forrest Hite will replace fellow candidate and current Vice Mayor Dick Harshberger and Rob Gropman, who decided not to run for a second term.
Burress got the most votes Tuesday, with Hite finishing second, ahead of Harshberger by 86 votes in an election that — due to the coronavirus — had just about the same number of absentee voters as those who went to the polls.
On the school board, Jenny Riffe will be one of the candidates replacing retired teacher Joe Hester and attorney D. Adam DeVries. Hester and DeVries chose not to run for reelection.
"I am honored the Radford community chose me," Riffe said.
Riffe — who co-founded the children's feeding program Bobcat Backpacks — finished as the top vote getter in the school board race. Jody Ray — who ran unsuccessfully in 2018 — is currently three votes ahead of Chris Calfee for the second available seat.
Ray and Calfee could not be reached for comment in time for publication Tuesday night.
City Registrar Tracy Howard said the race will be too close to call until the few remaining provisional ballots are certified early Wednesday afternoon.
"We have to make sure those ballots can be certified before calling the race," he said.
Burress — who is a member of the local American Legion chapter and president of the Radford Chamber of Commerce — said he's excited to begin his new role on city council.
"Today's election validated why I ran. I really want to serve Radford, and my passion for this city is strong, so I'm happy the voters selected me to represent them," he said Tuesday night.
Burress has said he will step down from his role with the chamber to avoid any conflict of interest, just as Mayor David Horton did when he was elected in 2018.
Harshberger came up short of being elected to his fifth term on city council. He said he accepted the voice of the Radford community and is proud of his time on council.
"I wish the new members well. ... I will look back fondly on my time serving Radford, but I am also a person who is forward thinking, so I'm ready for the next chapter," Harshberger said.
Hite could not immediately be reached for comment.
Although candidates were hampered in their campaigning efforts due to the pandemic, they were still able to use digital platforms like social media and a virtual forum hosted by the Virginia League of Women Voters Montgomery County chapter, as well as coverage from local media outlets.
The campaign season was impacted by a myriad of setbacks due to the virus, but Howard said voter turnout was about the same as it usually is for nonmayoral municipal elections.
Howard encouraged absentee voting leading up to the election and said 888 absentees were cast, far surpassing the approximately 300 sent out in the 2018 election.
A total of 1,758 ballots were cast, he said Tuesday night, compared to 1,923 for a similar election in 2016.
"Given the circumstances and all the unfortunate chips that have fallen this year ... I think that is probably about what we would expect," Howard said.
MG Radford Election 051920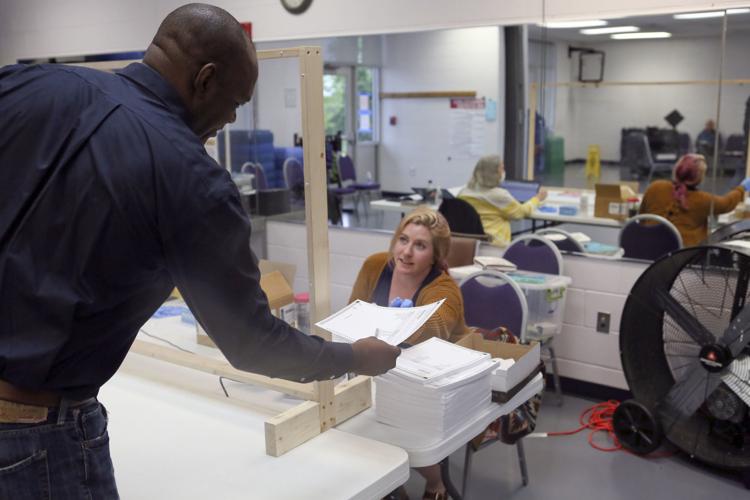 MG Radford Election 051920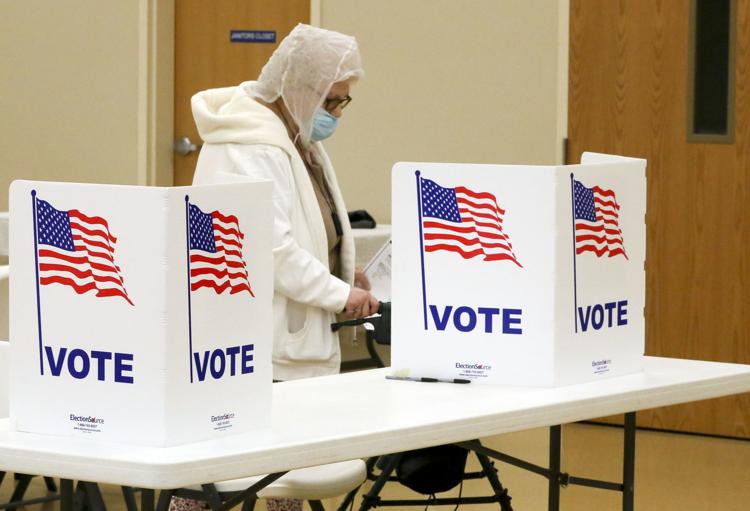 MG Radford Election 051920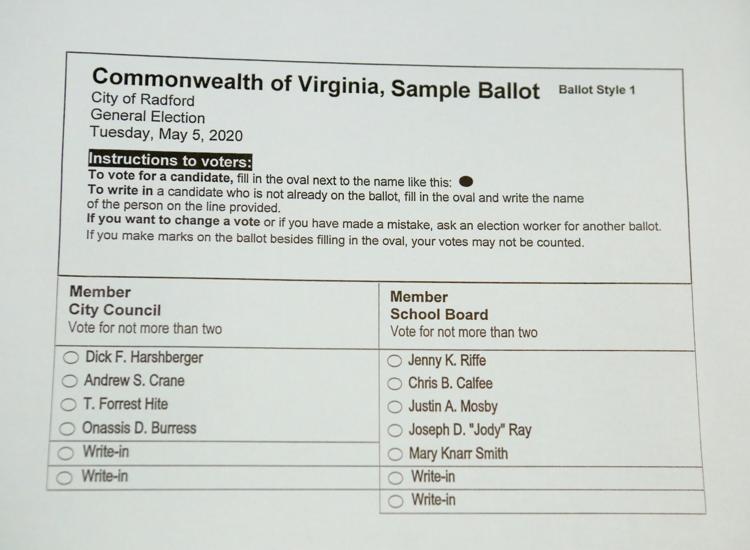 MG Radford Election 051920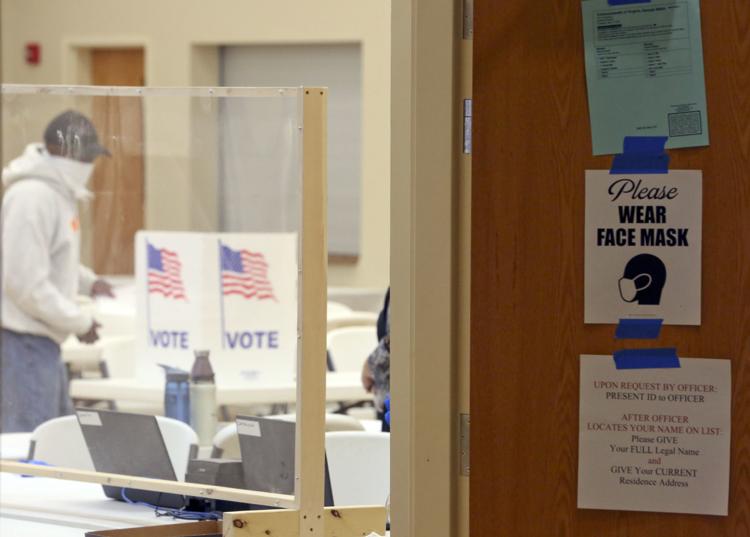 MG Radford Election 051920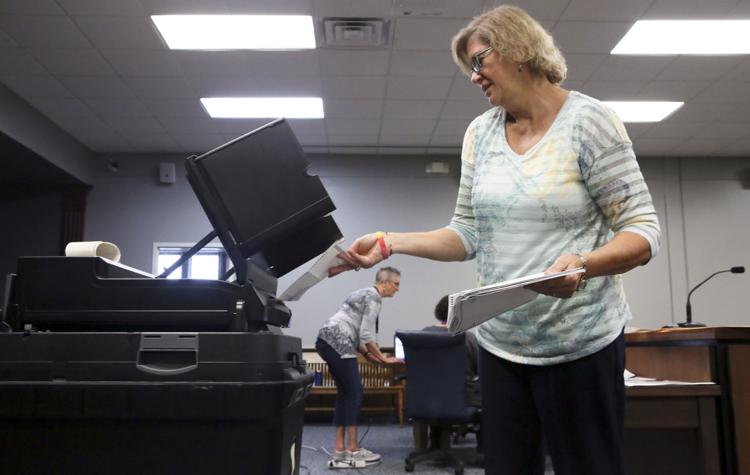 MG Radford Election 051920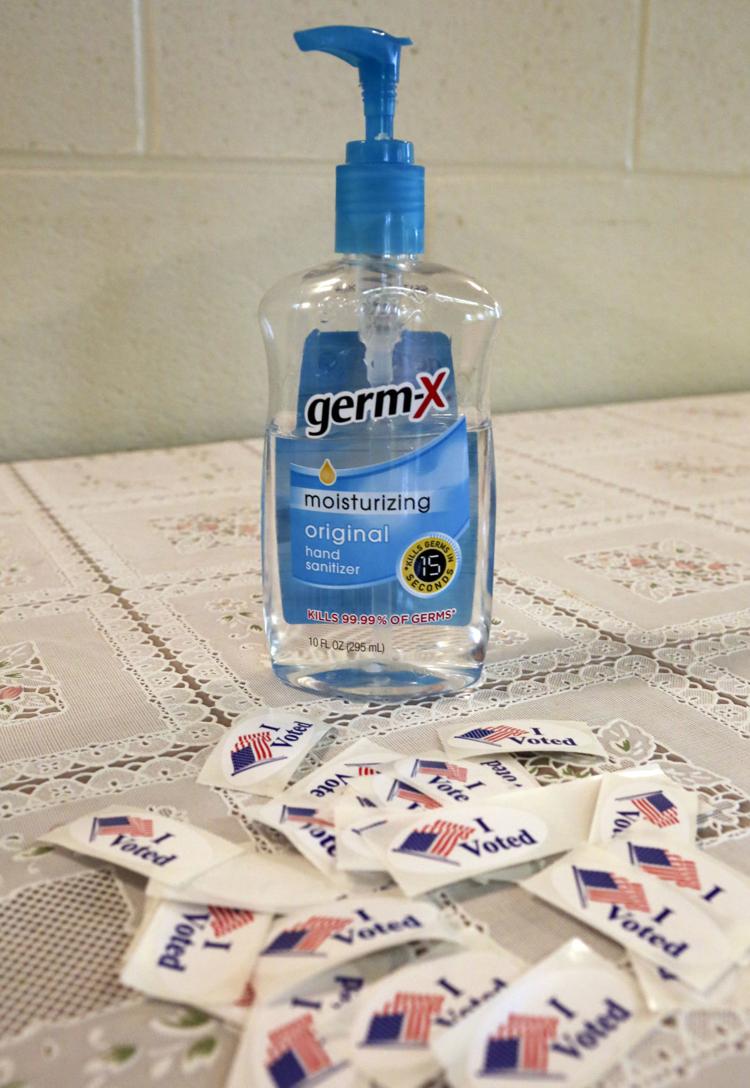 MG Radford Election 051920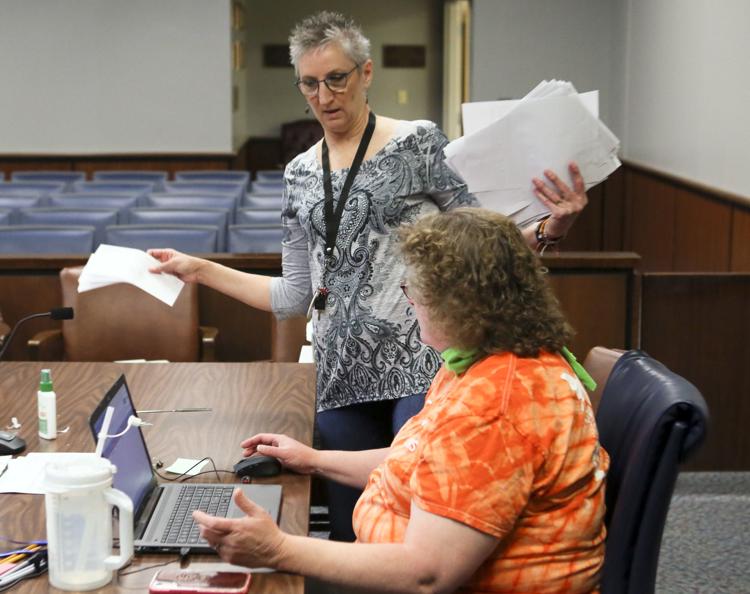 MG Radford Election 051920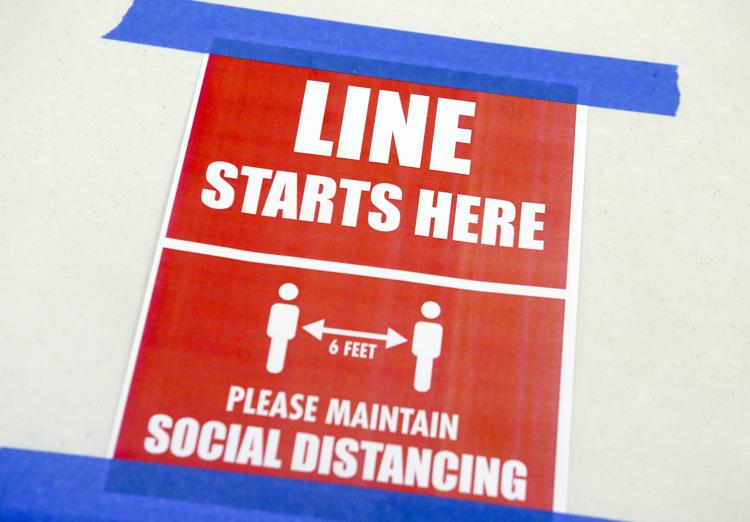 MG Radford Election 051920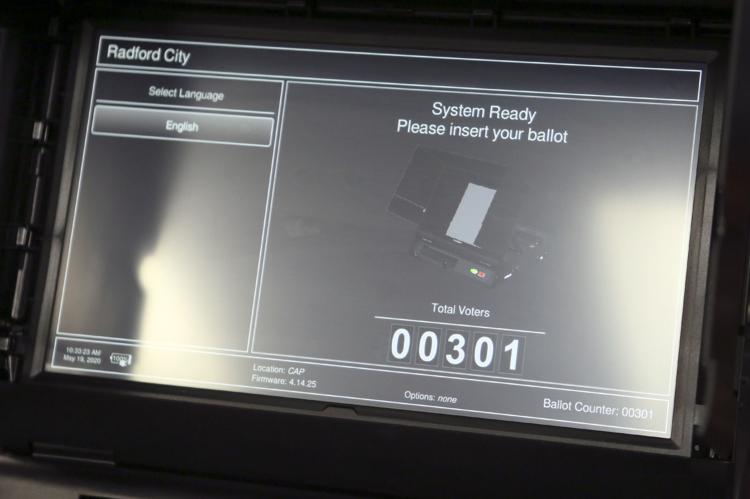 MG Radford Election 051920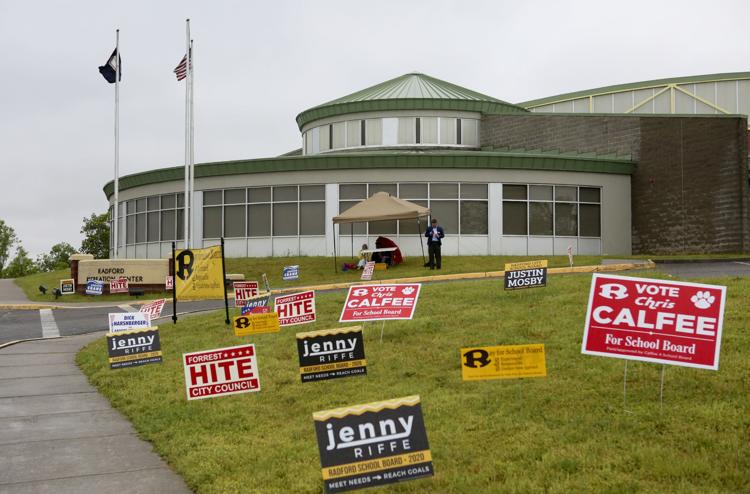 MG Radford Election 051920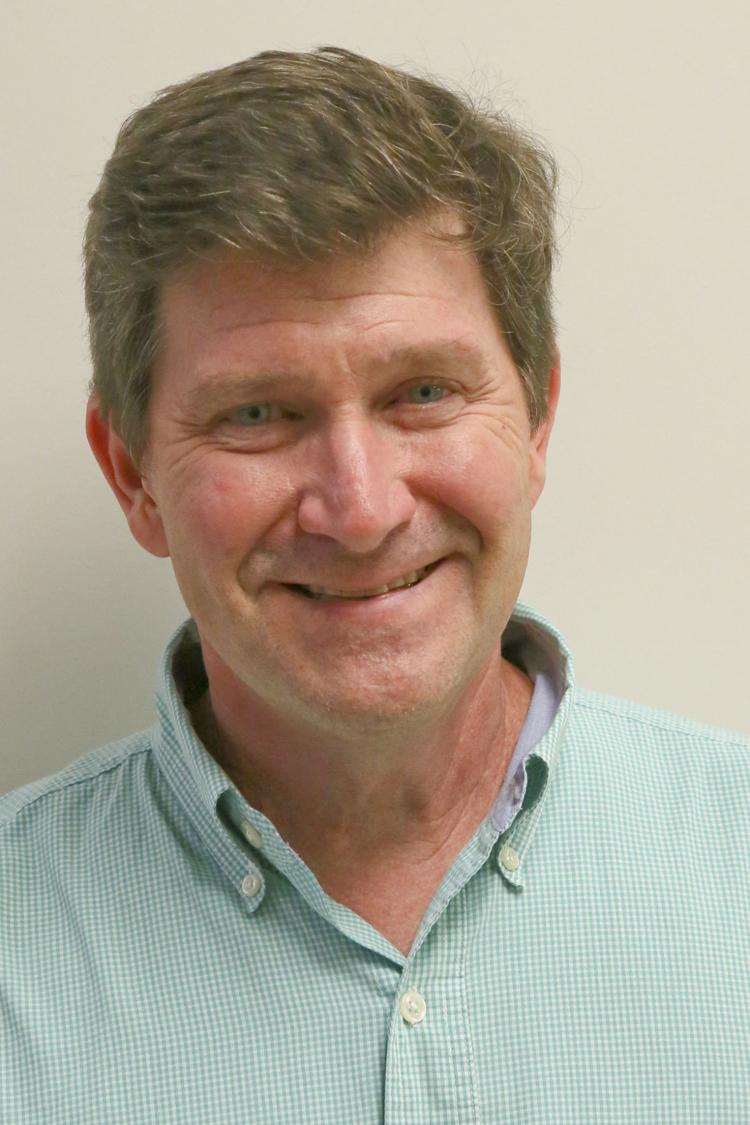 MG Radford Election 051920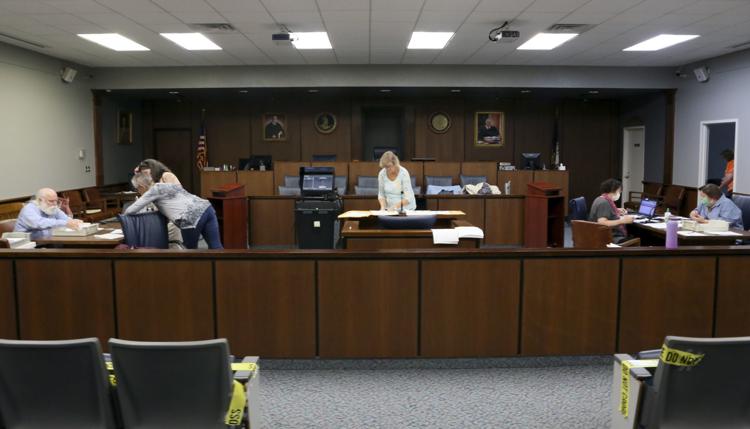 -- HIDE VERTICAL GALLERY ASSET TITLES --
skd salemvoters 051920 p01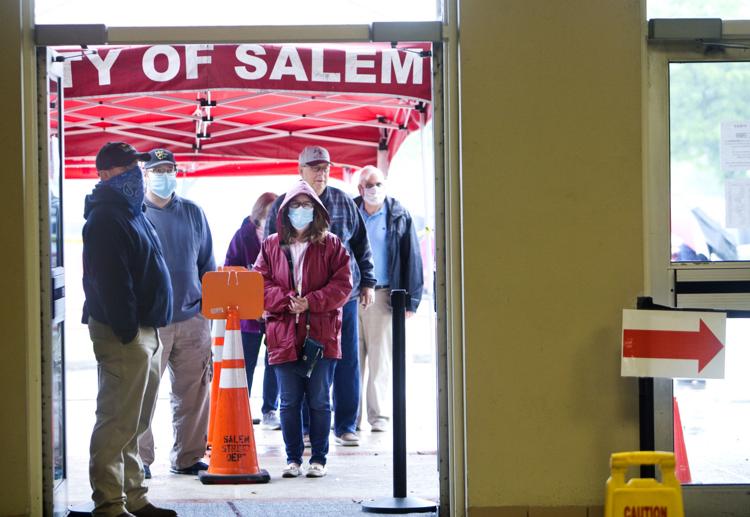 skd salemvoters 051920 p02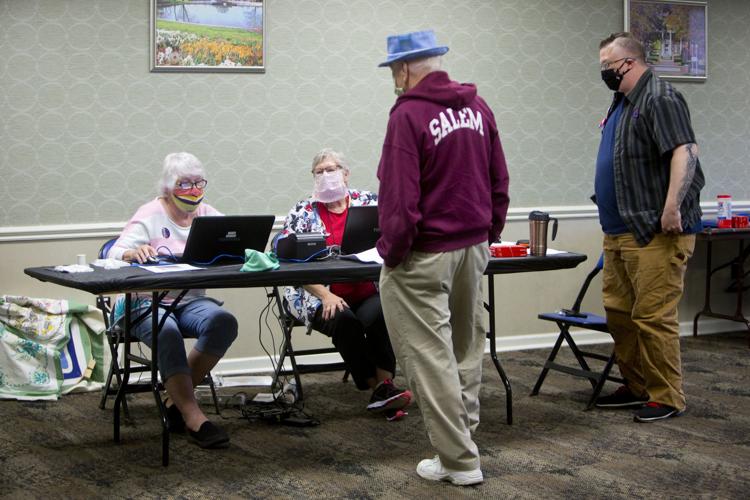 skd salemvoters 051920 p03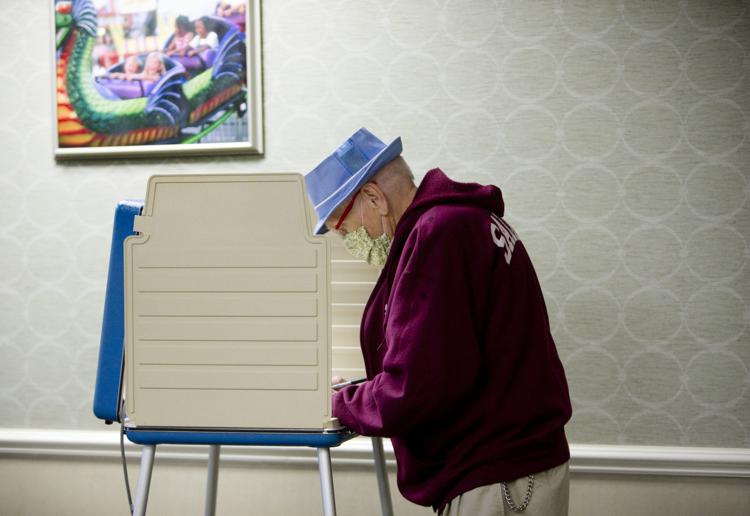 skd salemvoters 051920 p04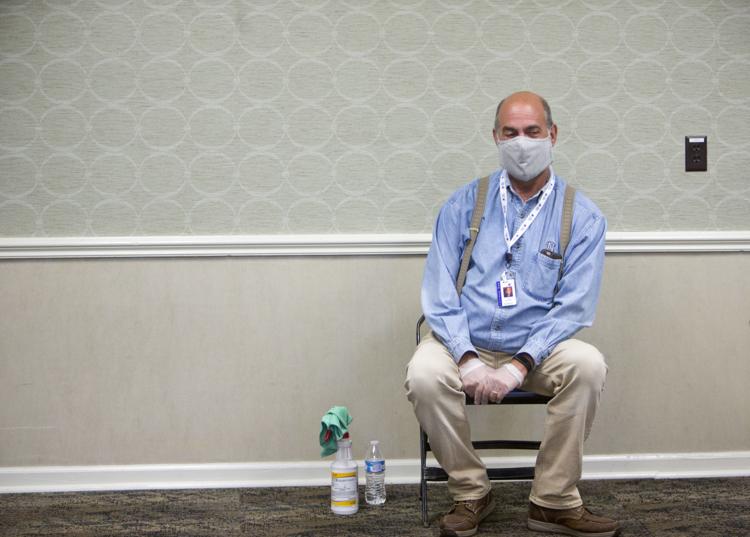 skd salemvoters 051920 p05
skd salemvoters 051920 p06
skd salemvoters 051920 p07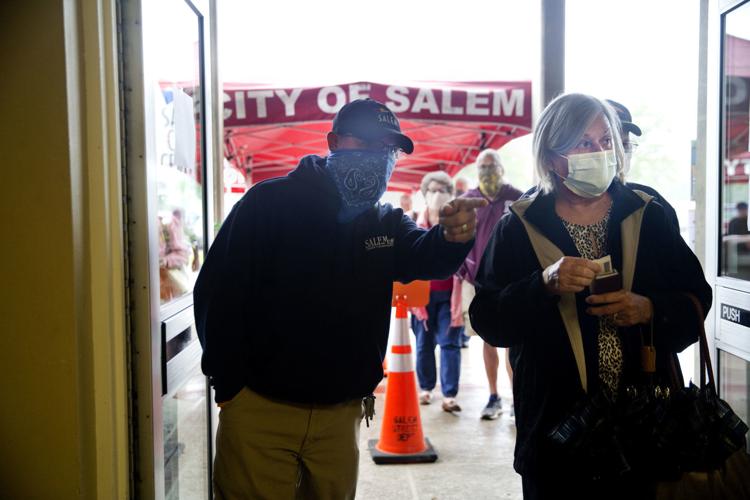 skd salemvoters 051920 p09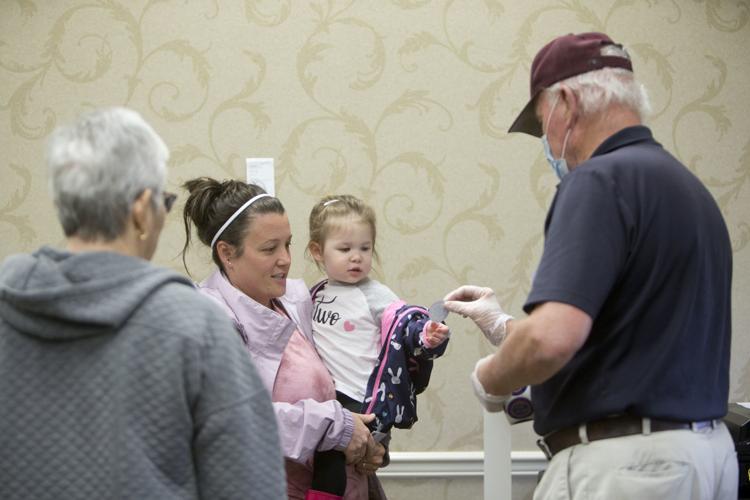 skd salemvoters 051920 p10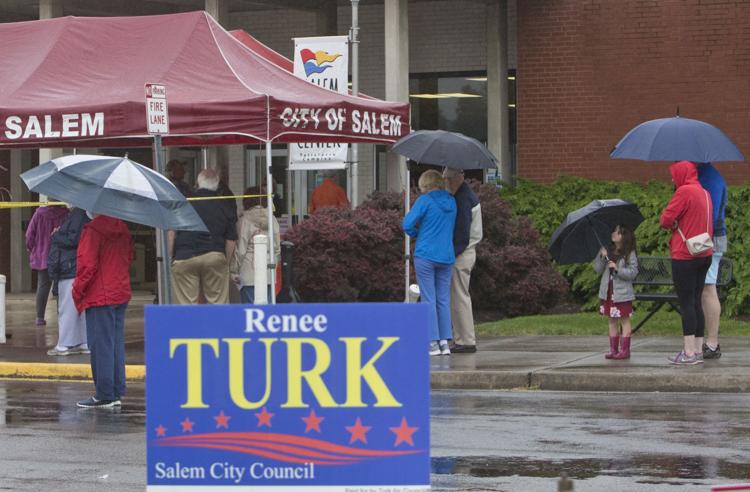 skd salemvoters 051920 p11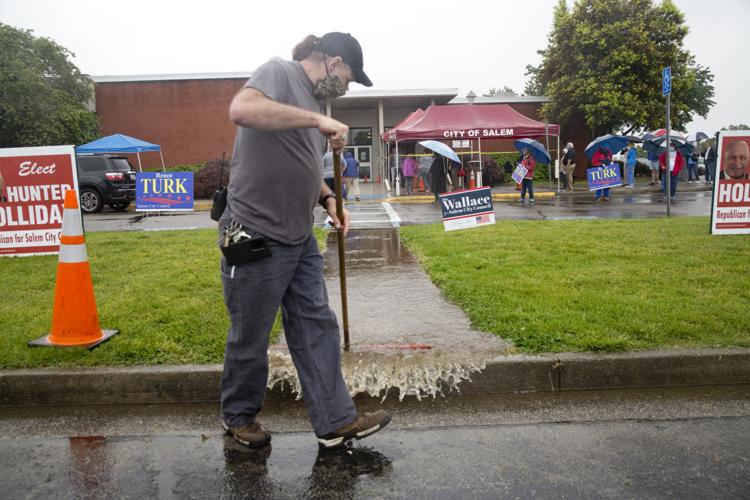 skd salemvoters 051920 p12