As the yellow school bus bounced down Bradshaw Road near the Roanoke-Montgomery county line on Monday afternoon, nothing appeared out of the ordinary. Bus 80 snaked along its usual route with driver Pam Meador at the helm. But students didn't get off the bus when it came to a halt. Instead, Masons Cove Elementary School's nutrition manager handed out bagged meals.
"We'll be back tomorrow with more," Anita Bowles reminded each family.
For now, at least, this is the new normal. Roanoke County served more than 2,300 meals across the county Monday.
With schools across the state closed for two weeks due to the COVID-19 pandemic, schools in the Roanoke and New River valleys are adapting, and meal service is no exception.
About 30% of Roanoke County's students rely on free or reduced-price meals, according to data from the Virginia Department of Education.
For some students, what they receive from school "might be the best meal they get," said Roanoke County School Board Chairman Don Butzer.
So the cafeteria has moved to the bus.
On Monday morning, the first day of the two-week closure, Roanoke County cafeteria staff reported to their schools as normal. But schools were quieter than usual; at Masons Cove, cafeteria tables sat folded up in an otherwise empty room.
Masons Cove staff prepared lunch and breakfast for the next day and then loaded 271 meals onto seven school buses for delivery. Food included a ham or turkey sandwich, two fruits, muffin or bagel and veggie juice.
"Some of these kids really need it," Bowles said.
She felt a little overwhelmed by the daunting task of ensuring enough meals were prepared, Bowles said. Her staff made extra meals, just in case. This was uncharted territory, Butzer said.
"In some ways, this is more nerve-wracking than the first day of school," county schools spokesman Chuck Lionberger said after he boarded Bus 80. "Because we've never done this before."
As staff who volunteered to help sat on each bus awaiting for the signal to begin at 2:30 p.m., the Bus 80 crew talked nervously about what they expected.
Bowles and counselor Laura Armentrout put on food service gloves and went over the protocol: Armentrout would check off who received a meal, and Bowles would hand them out at each stop to the student or guardian.
Meador, who has been a bus driver for 32 years, mentioned that the bus was quieter than usual.
At the first stop, a mother stood alone at the end of the driveway to collect a meal. As she walked back toward her house, a girl opened the door and started jumping up and down at the sight of the bus.
Farther down the line, two siblings — a 9-year-old boy and 7-year-old girl — stood with their 18-year-old sister to collect meals. The two children held small stuffed animals in their arms, and they waved excitedly to Meador, who always drives this route. Meador promised to see them again on Tuesday.
Closer to the county line, a mother who said she has four sons got out of her red van to collect the meals. She thanked the staff for their efforts.
Roanoke County is also planning a meal pickup program scheduled to start Tuesday. Masons Cove is also among 11 Roanoke County schools where students can pick up a hot meal and bagged breakfast from noon to 12:30 p.m.
At one of Bus 80's last stops, no one came out of the house to collect a meal.
But a small brown dog excitedly ran up to the bus, perhaps expecting his student to get off.
Staff writer Sam Wall contributed to this report.
skd coronaschools 031620 p01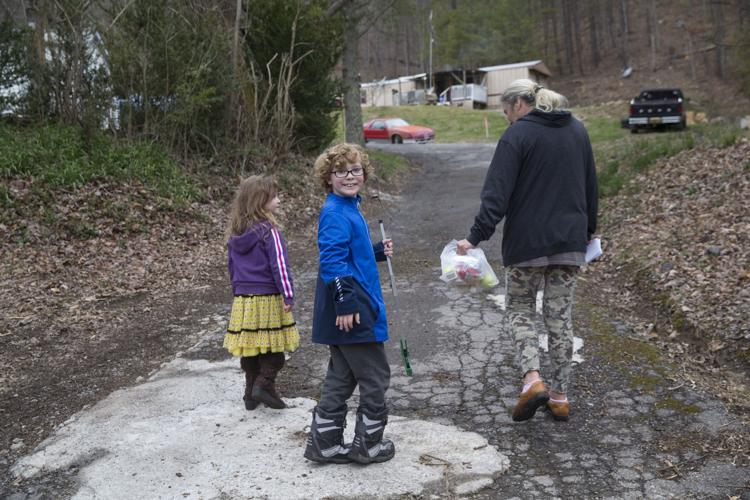 skd coronaschools 031620 p02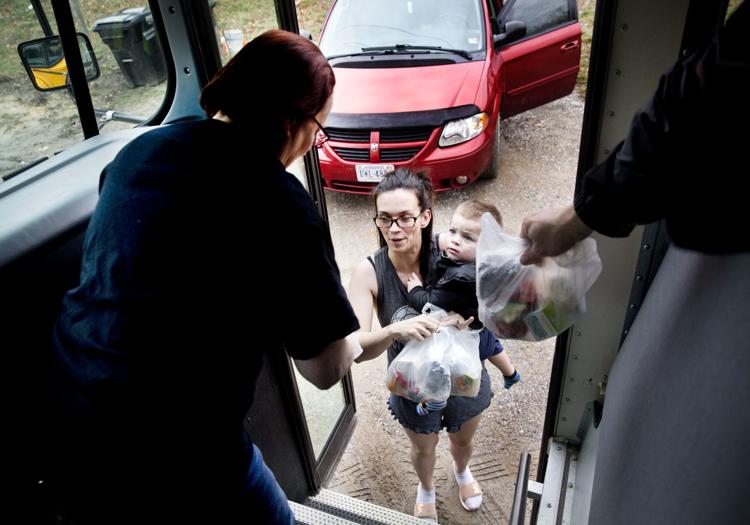 skd coronaschools 031620 p03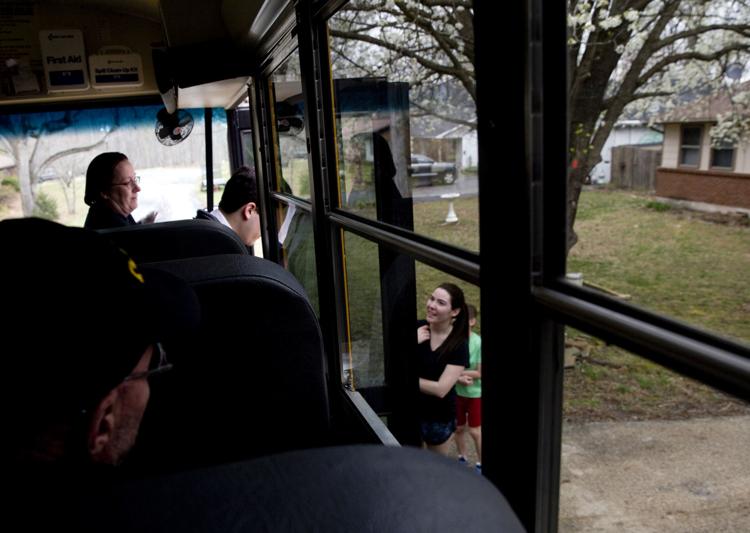 skd coronaschools 031620 p04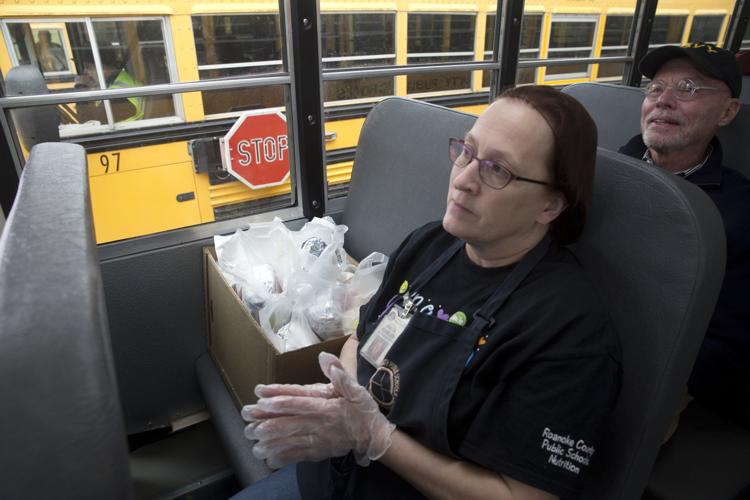 skd coronaschools 031620 p05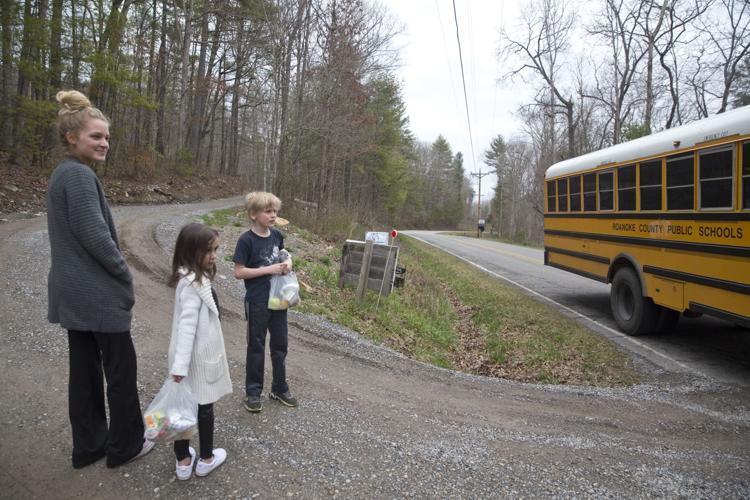 skd coronaschools 031620 p06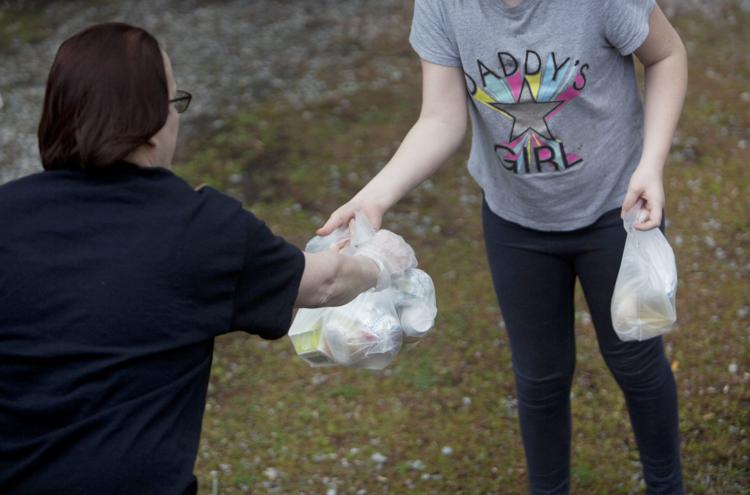 skd coronaschools 031620 p07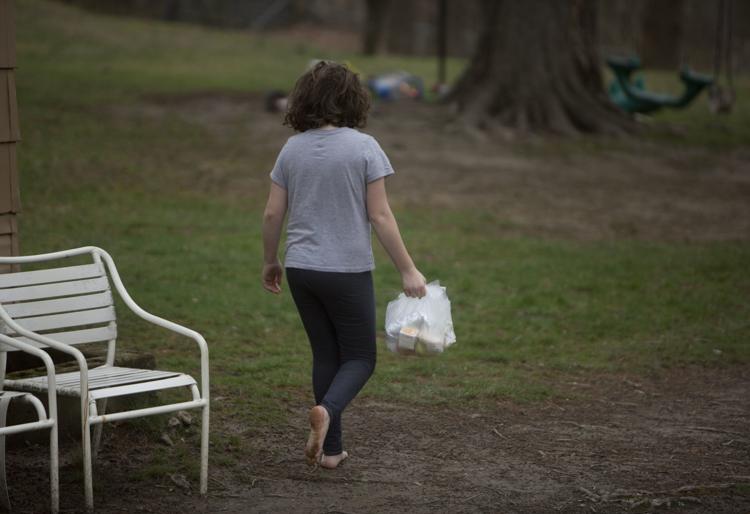 skd coronaschools 031620 p08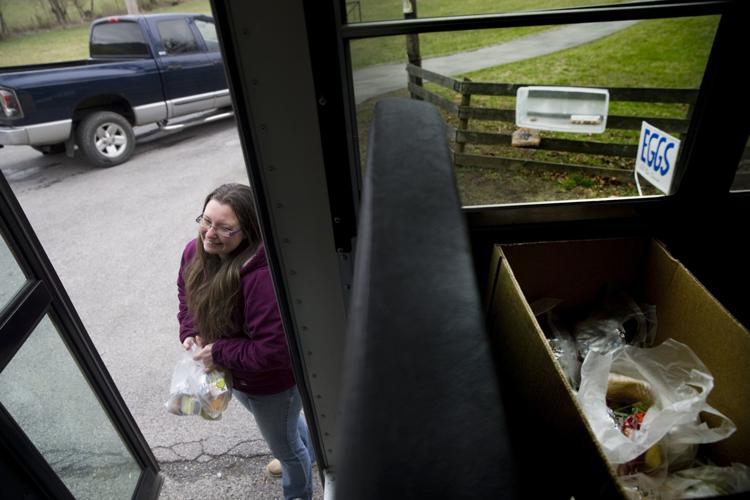 skd coronaschools 031620 p09
skd coronaschools 031620 p10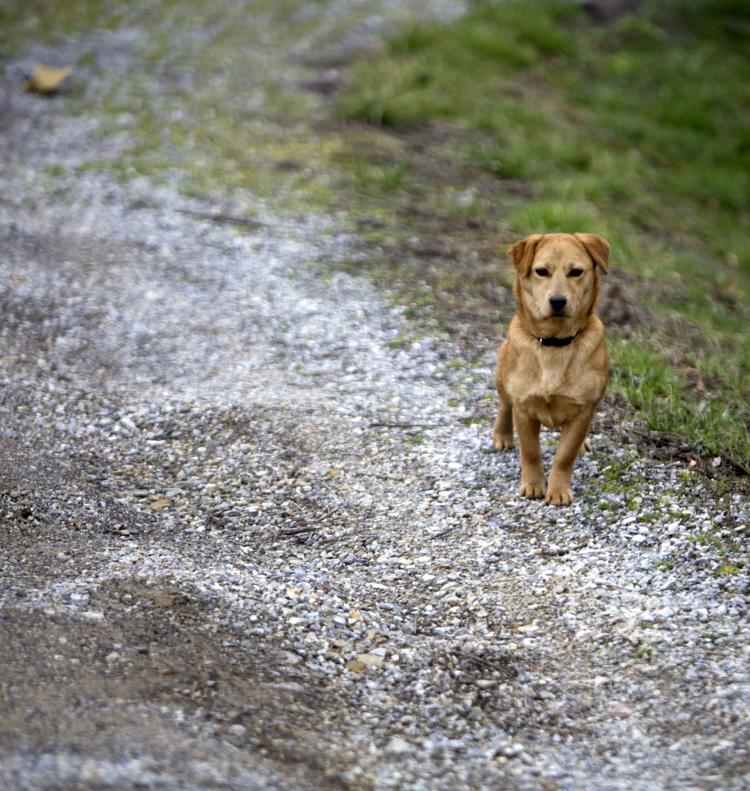 skd coronaschools 031620 p11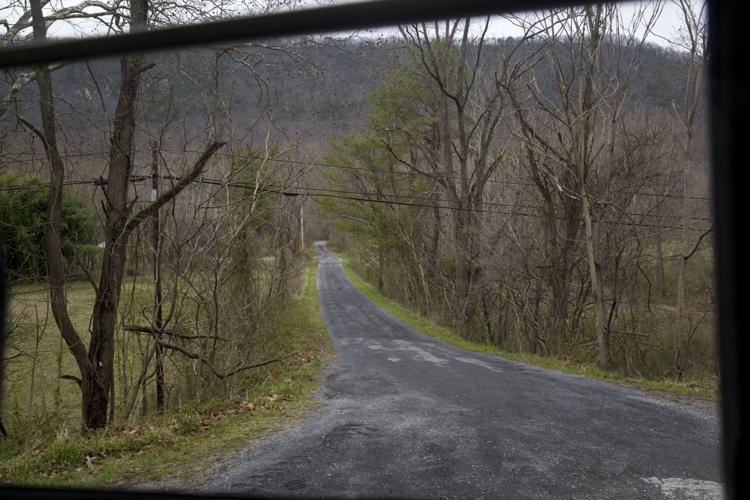 skd coronaschools 031620 p12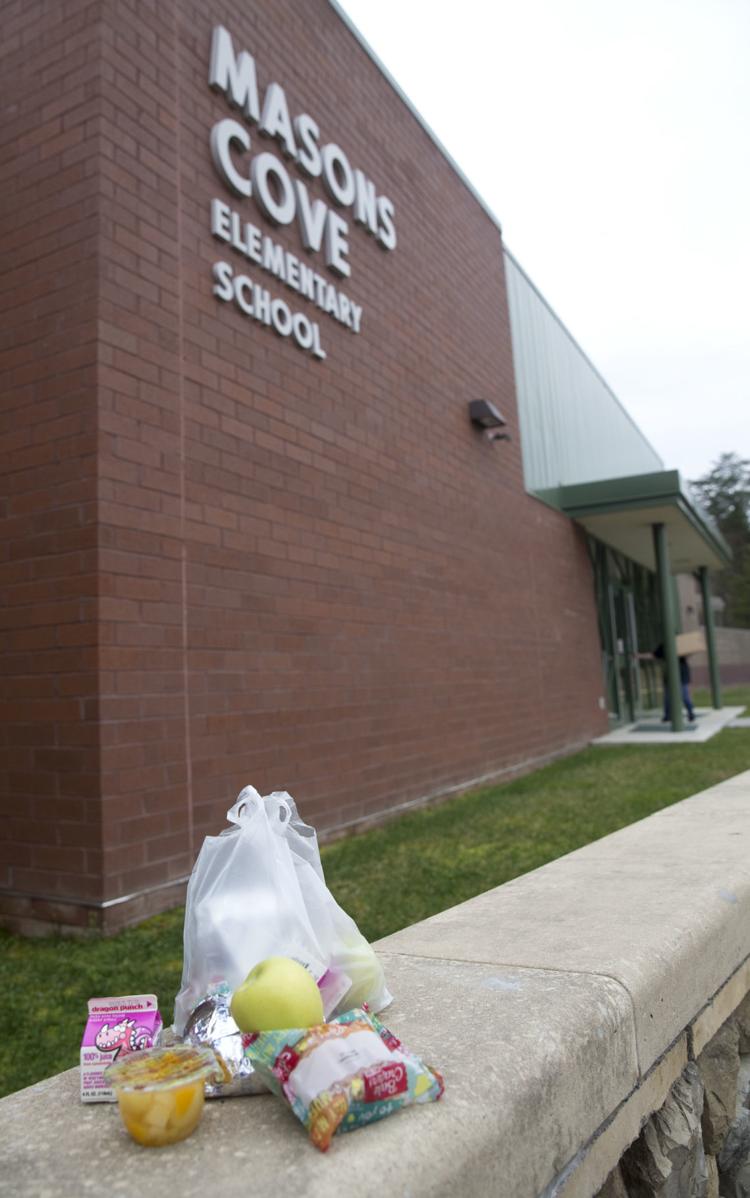 skd coronaschools 031620 p13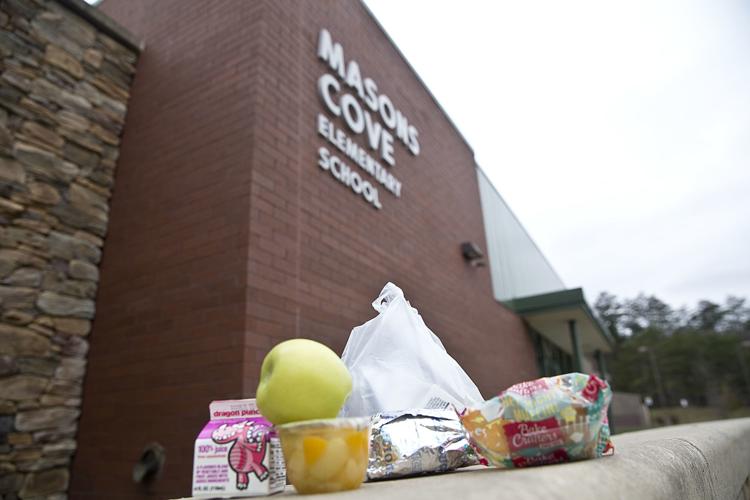 skd coronaschools 031620 p14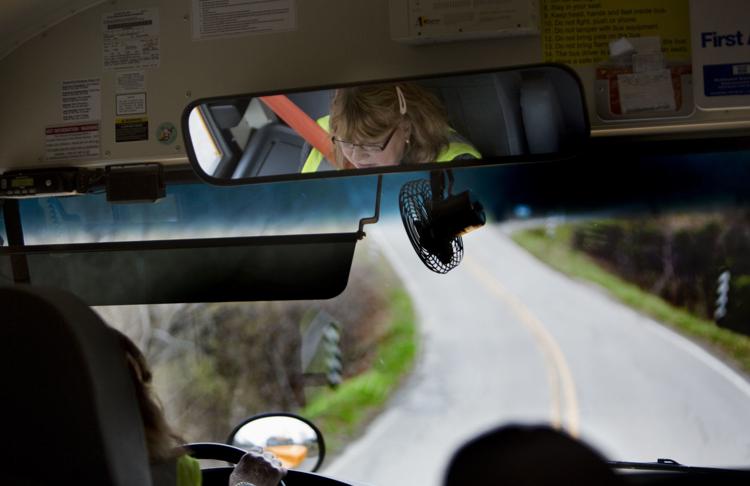 skd coronaschools 031620 p15
-- HIDE VERTICAL GALLERY ASSET TITLES --