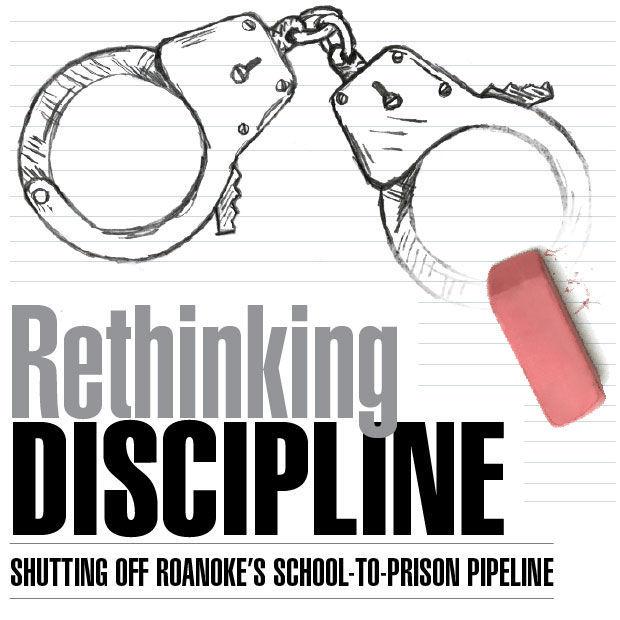 To a teacher, the scene looks like this: A student puts his head down on a desk, ignoring her requests to pay attention. The child is defiant.
To the student, the scene looks like this: The student puts his head down on a desk, tired after walking several miles to school because he didn't have a ride. Defiant, yes. But motivated enough to find his own way to school.
Teachers and administrators must evaluate situations like this daily and decide what to do. Do you punish the child for defiance, with anything ranging from a verbal reprimand to an out-of-school suspension?
In Roanoke schools, administrators say they're trying to consider alternatives. Instead of resorting to discipline first, administrators want to figure out and address the underlying issue that prompted the student's misbehavior in the first place. Instead of punishment, they want to find the child a ride to school.
"The theory I'm trying to get people to understand is every child who has challenging behaviors has a reason for that, and it usually serves as a means to communicate something," said Yolanda Conaway-Wood, the architect of the school district's plan to reduce excessive discipline. "Sometimes you just don't know what it is, so the trick is to try and figure out what it is so that we can effectively address it."
Many of today's educators came to the classroom when zero tolerance was standard operating procedure, and getting them to change that mind-set hasn't been easy, Conaway-Wood said. There's been some resistance as she and other administrators have tried to roll out the new approach this year.
When teachers and administrators have embraced the strategy, though, the effect has been "immediate," she said. There are fewer and shorter suspensions, and fewer referrals to law enforcement. The shifting strategy requires more work on the front end, but in the long run has solved discipline issues that previously might have lingered, said Steve Sizemore, an assistant principal at Lucy Addison Middle School.
"We're trying to be a little more proactive," Sizemore said. "We're trying to reach out first instead of responding to things."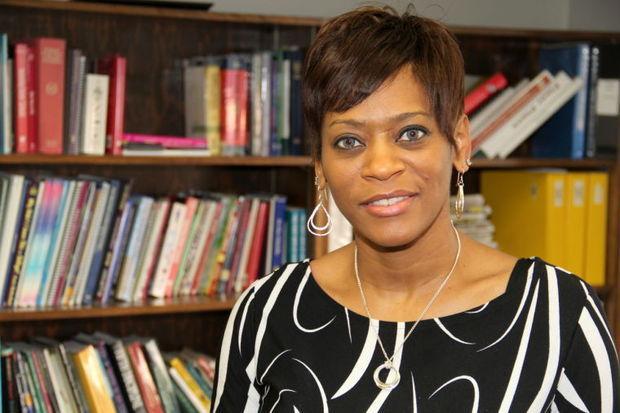 'We have a significant problem'
Zero tolerance policies proliferated after the 1999 shooting at Columbine High School. But for several years, schools have been warned that those policies are ineffective.
In Virginia, the wake-up call was a 2015 report by the Center for Public Integrity that showed the state led the nation in the number of times schools referred student behavior to law enforcement, sometimes for behavior that wasn't criminal.
Virginia schools referred more than twice as many students to police than schools nationwide. Black students and those with a disability were disproportionately referred to police.
A suspension or a referral to law enforcement can have a dramatic effect on a child's performance. For starters, a student who isn't in the classroom misses out on instruction. A referral also can result in criminal charges and a record that follows students. Numerous studies have shown suspensions make students more likely to drop out.
"Research indicates that excessive use of exclusionary discipline has a negative impact on the learning environment, student achievement, graduation rates, and rates of juvenile crime and delinquency," warned Steven Staples, the state's superintendent of public instruction, in a letter to Virginia school leaders last fall.
This is the concern Conaway-Wood said she's tried to convey to teachers and administrators, because in Roanoke, referrals to law enforcement are substantially higher than the state's average.
In Roanoke, during the 2011-12 school year looked at by the Center for Public Integrity, which was based on the most recently available national data, students were about 16 times more likely to be referred for law enforcement as their peers nationwide. Since 2012, Roanoke's own data, which is based on year-round data as opposed to the school-year data used by the Center for Public Integrity, shows the district cut its referrals nearly in half even as enrollment grew — significant progress, Conaway-Wood says, but still not enough.
Disparate discipline for black students also is an issue in Roanoke. In 2012, according to federal data, black students were referred to police twice as often as their white peers, even though the overall student populations of both groups were roughly similar.
Since then, black enrollment in the district has increased slightly as a percentage, but the rate of referrals to law enforcement has stayed roughly the same, according to the school's internal data.
Conaway-Wood said her goal is to reduce excessive discipline first, across the board, and then focus on pockets of disparities that remain. It's important for teachers to know these statistics so that they understand why the district needs to make changes, she said.
"The key to making sure that we have buy-in from not just administrators but teachers is to communicate with them," Conaway-Wood said. "Here's the rationale for why we're operating the way we are. Here's the statistics that say A) it doesn't work and B) we may just be creating an environment where we're pushing kids out of school, disengaging them further."
The discipline data that schools report to the state and federal education departments come with a lot of caveats. Some states, like Virginia, require schools to report more types of incidents to police. Within school districts, and even among schools in the same district, administrators can interpret and classify similar behavior differently, making apples-to-apples comparisons difficult.
But broadly speaking, the numbers do show "significant" problems, ones that have prompted state leaders to look at ways they can help schools improve, Virginia Secretary of Education Anne Holton said.
"They accurately point out that we are excessively using discipline and that there is a significant, disparate impact on minorities and kids with disabilities," Holton said. "I don't want to say we don't have a problem. We have a significant problem, and we have some significant things we're doing to address it."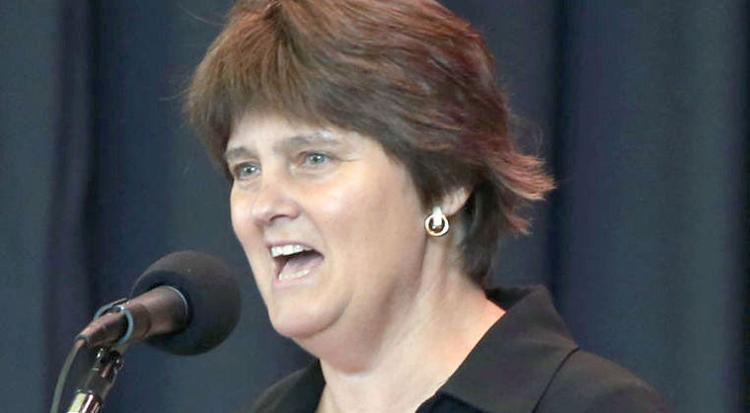 Consistency across the district
Giving principals alternatives to traditional discipline was the first step in reducing excessive and disparate discipline, Conaway-Wood said.
Before a principal suspended a student, Conaway-Wood wanted them to evaluate whether the behavior really merited a suspension. Was it threatening? Was it violent? Was it substantially disruptive?
If it met the qualifications for a suspension, she asked principals to consider one more thing: Was there another way to approach the situation?
"If suspension wasn't available, if I had no suspension option, what would I do instead?" Conaway-Wood said. "And then I would encourage them to use that 'instead of' than that almost traditional go-to in order to address behaviors."
Conaway-Wood also started requiring principals to notify her any time they suspended a student for more than 10 days. That dropped the number of lengthy suspensions, though she also noticed at least one nine-day suspension popped up after the rule was imposed.
From the end of last year to the end of February, the average suspension length dropped from five days down to two-and-a-half, she said.
"The question that I asked administrators to ask themselves is what can we accomplish in 10 days that we can't accomplish in five? And that we can accomplish in five that we can't accomplish in three?" Conaway-Wood said.
Another strategy: Conaway-Wood introduced a matrix that detailed types of offenses and types of potential punishments, designed to ensure schools addressed similar misbehavior similarly within their buildings and across the district. The matrix is a framework that gives principals guidance but flexibility, she said.
The idea, here and in other districts nationwide that have implemented some type of discipline matrix, is that it eliminates the potential for administrators' biases to influence how a student is disciplined.
"It creates some consistency," she said. "That's how we're going to impact that disparity."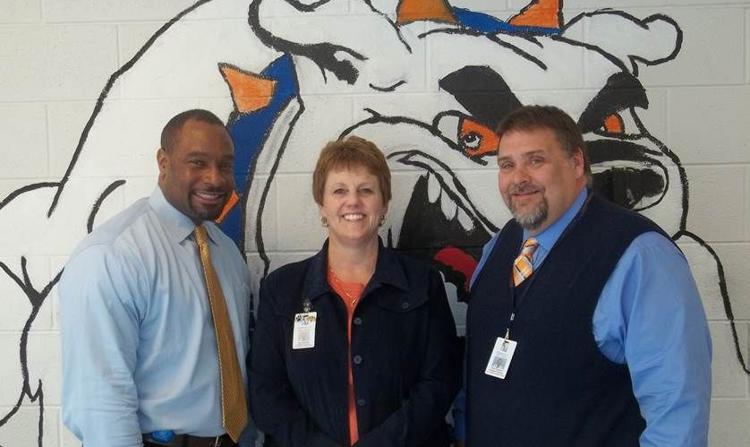 Celebrating good behavior
Other strategies the district has implemented are more proactive and designed to reach students before their behavior becomes something that warrants discipline.
In an urban district like Roanoke, where 56 percent of students are economically disadvantaged, students come to school having experienced any number of traumatic experiences, Lucy Addison Principal Robert Johnson said. Teachers' jobs are to minimize the impact those issues have on the school day.
"Many of our young people, they're dealing with so much outside the four walls of school," Johnson said. "Sometimes we could never imagine how they make it here, 182 school days. We're shocked. But sometimes those issues come to our table, and we deal with it."
Professional development is key to helping teachers understand how to reach students who are dealing with poverty, trauma, hunger, abuse and overall instability in their lives, Conaway-Wood said. At Lucy Addison, teacher staff meetings this year have revolved around a book study about engaging students with poverty in mind.
The book has helped teachers recognize their own biases and assumptions, Johnson said. Teachers can't assume students come to school knowing right from wrong because not every student has a good role model at home, he said. Conaway-Wood agreed.
"Educators sometimes walk into a situation and say, 'They should know that by now. They're 8 [years old]. They should already know what appropriate behavior is,'" Conaway-Wood said. "But we also have to understand that kids come from different backgrounds, and maybe those examples are not in the home environment at that particular time."
At Lucy Addison, teachers have focused on building relationships with students and highlighting positive, good behavior so that students know what the school expects from them.
To celebrate good behavior, Addison has four small cardboard boxes in its front office, where teachers drop tickets with the names of students who have done a good job, either behaviorally or academically. Once a week, administrators draw names from the boxes and those students are called to the atrium to collect prizes.
Students get public acknowledgement for doing good work and it incentives their peers, Sizemore said. It's also helped build relationships between staff and students over the discussions the prizes have prompted. One of the most popular prizes was a chance for students to bake brownies with a teacher of their choosing.
"The teacher just is always so taken by the fact that the kid picked them, and the conversation is then again between the teacher and the kid about 'Why'd you pick me?'" Sizemore said. "It's happy. It's not confrontational, it's not corrective, it's not punitive. It's just fun."