With courts, banks and post offices shuttered, Presidents Day is usually a sleepy affair in Salem. But Monday brought a beehive of activity to East Main Street — at a restaurant that appears destined to be the most famous ever in the Roanoke Valley.
Mac and Bob's, the sports bar/family restaurant across from the Roanoke County courthouse, already is one of the largest eateries in this region. By Sunday morning it'll be on the tips of millions of more tongues.
That's when NBC's "Today" show airs a segment about Mac and Bob's brush with bankruptcy in 2018, and how loyal customers helped bail it out.
The story was first told right here in this column 17 months ago. More recently, it was featured by Salem-raised Alex Hoyt, former editor in chief of the Amtrak-owned magazine The National. (Hoyt is now the articles editor for GQ magazine.)
His piece in The National's current issue — "Last Call at Mac and Bob's" — caught the eye of "Today" producer Sylvie Haller, who works in Washington, D.C. Haller was on a train between Washington and New York on Feb. 5 when she read it.
She rounded up a four-person crew, including NBC News correspondent Kevin Tibbles, who works out of Chicago; cameraman Randy Foster from Atlanta; and audio guy Dougald Suttle from Savannah, Georgia. They flew into Roanoke-Blacksburg Regional Airport on Monday morning.
Around 11, they began setting up in Mac and Bob's dining room, with lights, cameras and a sound boom. Tibbles — who has covered both Iraq wars, the death of Princess Diana and the fall of the Berlin Wall — began a series of interviews with characters in the Mac and Bob's drama.
"Come and let's talk about our first plan of attack," Haller said to Tibbles moments before the interviews began. "You're going to start talking to the lemonade kids." (We'll get to them in a minute.)
If you recall the saga, Mac and Bob's owners Bob Rotanz and Joe Dishaw faced an unexpected financial crisis in 2018 that could have cost them a fortune and forced the closure of their 40-year-old business.
Two former waiters that year sued the restaurant over a 20-year-old company policy requiring that servers share a small portion of their tips with dishwashers. Long after Mac and Bob's initiated the policy, it became illegal under federal labor law. But neither Rotanz nor Dishaw noticed, and the practice continued.
The lawsuits were similar to class actions — they sought to represent every server who had worked the 330-seat restaurant from 2015 to 2018. Federal law, meanwhile, provided for back wages, double damages and attorneys' fees.
When Rotanz calculated the potential total cost, it exceeded $1 million — money that he and Dishaw didn't have.
Rotanz barely slept that whole summer. At one point, he told the story to a close friend, Roanoke eye surgeon Frank Cotter. Cotter told me about it. And then, out of his own pocket, Cotter created a video about the restaurant's travails and launched a GoFundMe page to raise money.
Within days after the story's publication, customers and others who heard about the crisis donated more than $138,000 to the GoFundMe account. Former employees dropped in to work for free. Other customers stopped by with checks totaling more than $9,000.
Rotanz and Dishaw hired two lawyers — Todd Leeson of Gentry Locke, who specializes in business litigation, and Andy Goldstein, who specializes in bankruptcy. Mac and Bob's declared Chapter 11 bankruptcy, which minimized its liabilities.
In the end, the servers covered in the lawsuit got paid back the money that the illegal tipping policy had cost them, and often more. Mac and Bob's remained open and emerged from the bankruptcy in a stronger position than ever. By the end of 2018, business had jumped 9% over the previous year.
Monday, Tibbles started his interviews with "the lemonade kids" — Reed Grochowski, now 11; Mason Gillespie, 12; Starke Griffith, 12; and Marilyn Kate Grochowski, 7. In September 2018, after learning that the restaurant could close, they raised $111.84 with an impromptu lemonade stand on Cleveland Avenue. They advertised it with a banner, "Save the Calzone!" — a popular Mac and Bob's menu item.
Two of their mothers, Lauren Sexton and Madeline Grochowski, hauled the kids to the restaurant for Monday's interview. And they came hungry. Piled on the table in front of them was enough food for a small army.
"We told them they could order whatever they wanted," Sexton told me with a slight cringe.
After off-camera conversations with lawyers Leeson and Goldstein, Tibbles interviewed Cotter at Mac and Bob's bar. Two legs of one camera's tripod balanced precariously on stacked coffee saucers perched on the bar.
Later, Tibbles spoke with Kelly and John Hubbard, a Salem couple who built and installed a diorama in Mac and Bob's front window for Christmas 2018. It compared the restaurant's crisis-survival story with the famed 1946 Jimmy Stewart movie "It's a Wonderful Life."
Tibbles also interviewed Kelly Givens, a Salem banker who took it upon herself to buy and place "WE STAND WITH MAC AND BOB'S" signs around town in the fall of 2018, and Joyce Waugh, president of the Roanoke Regional Chamber. The business group in 2019 named Mac and Bob's "Small Business of the Year."
Haller told me the crew expected to be in the restaurant through dinner, after which they'd head for a Roanoke hotel. Tibbles will write the script Tuesday, "and then we'll edit it and we'll be done," Haller said.
Then she'll be on her way to New York City for her next assignment — an interview with country music star Shania Twain. The Mac and Bob's segment is slated to be the "Today" show closer this upcoming Sunday. It'll last one to two minutes, Haller said.
"The only thing that even remotely compares to this is when [current Fox News contributor] Juan Williams did a live radio thing upstairs when he was with [National Public Radio]," Rotanz said.
"Do you think this is the last chapter?" I asked him.
"This has got to be it," Rotanz replied. Then again, "I thought that [Alex Hoyt's] article would be it," he added.
I don't know. The legs on this yarn still seem pretty strong.
Could a Hollywood feature about a small town that saved a beloved restaurant be in the offing?
skd MacBobsTodayShow 021720 p08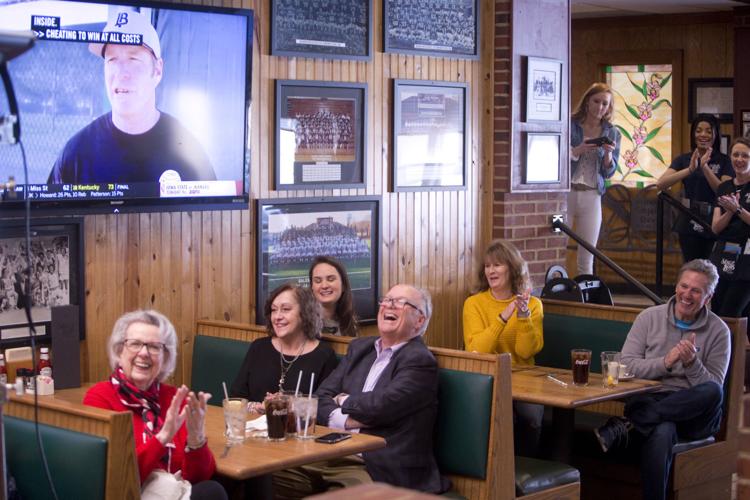 skd MacBobsTodayShow 021720 p010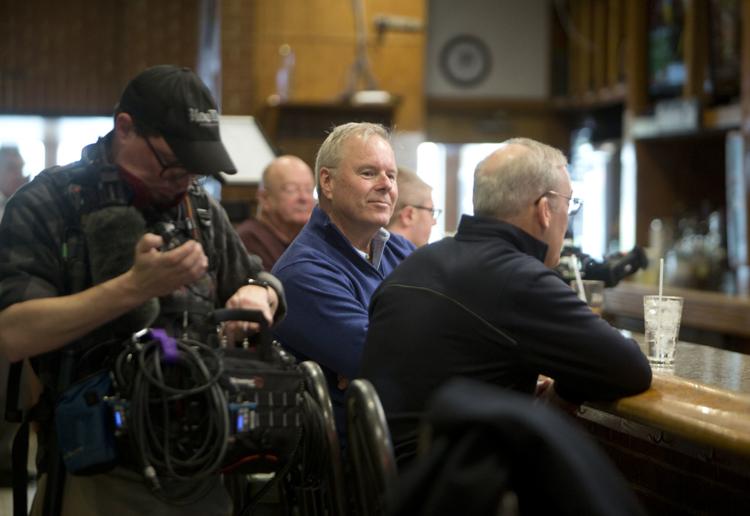 skd MacBobsTodayShow 021720 p01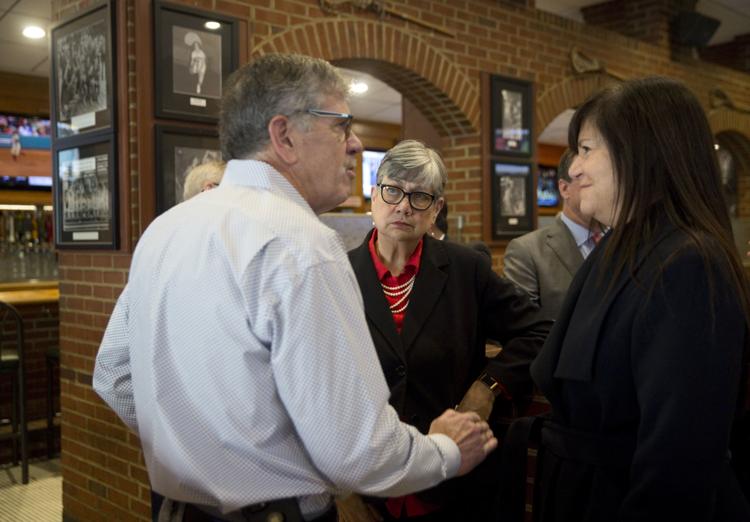 skd MacBobsTodayShow 021720 p12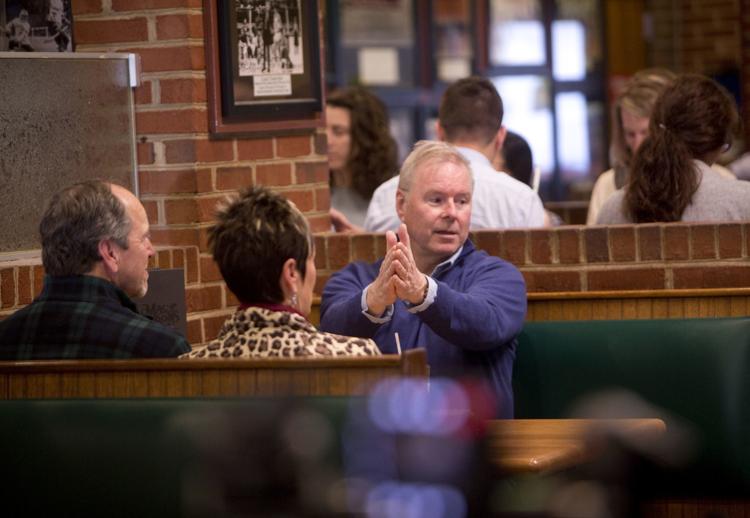 skd MacBobsTodayShow 021720 p16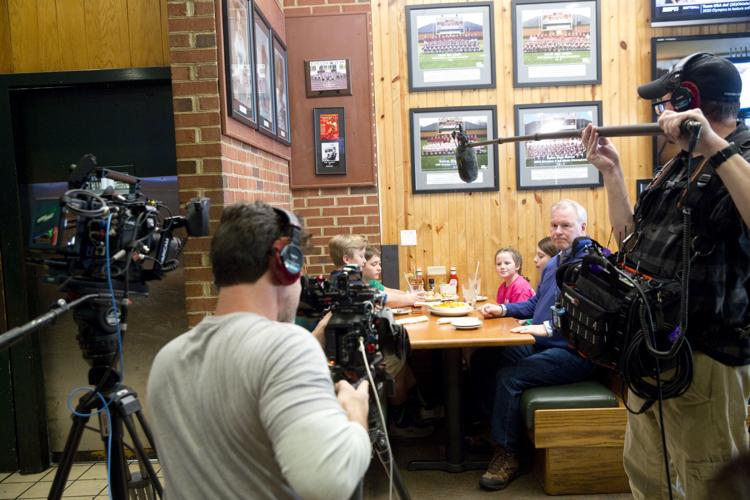 skd MacBobsTodayShow 021720 p03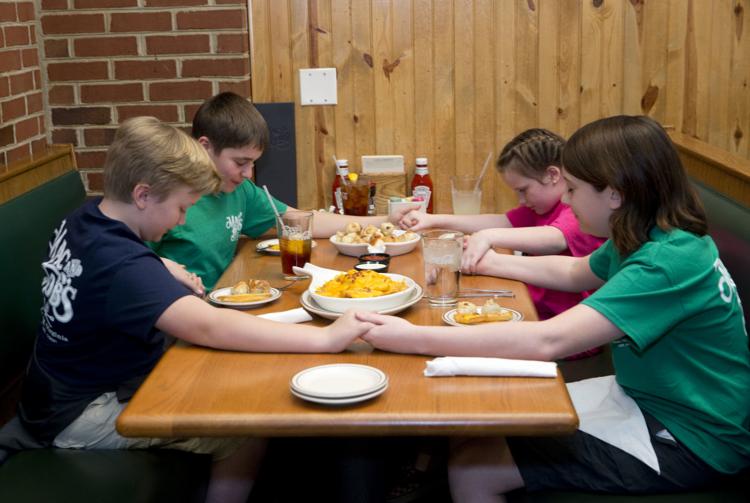 skd MacBobsTodayShow 021720 p13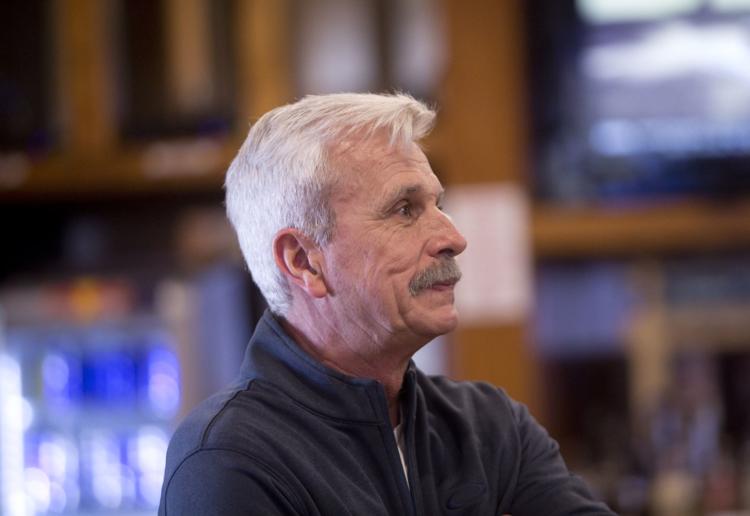 skd MacBobsTodayShow 021720 p11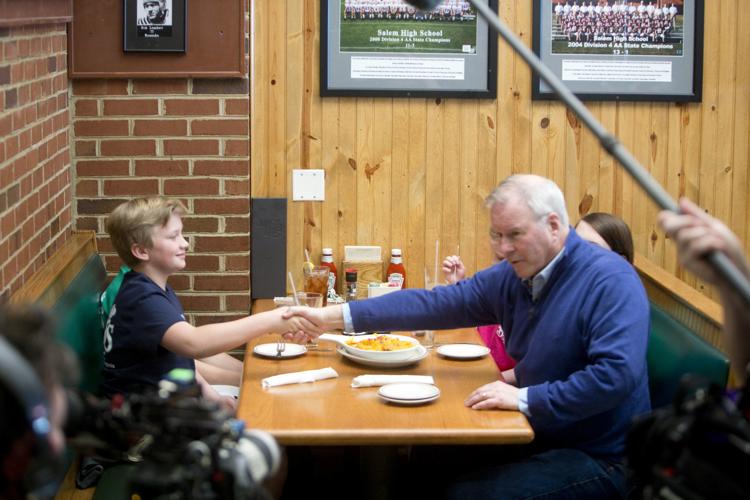 skd MacBobsTodayShow 021720 p02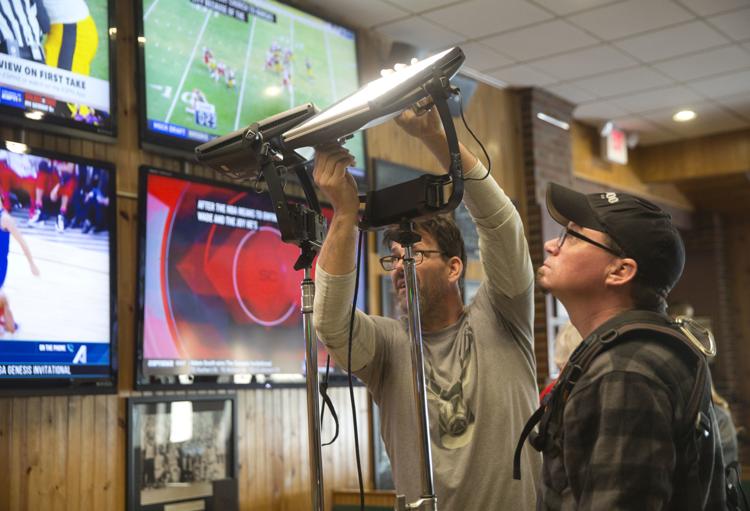 skd MacBobsTodayShow 021720 p14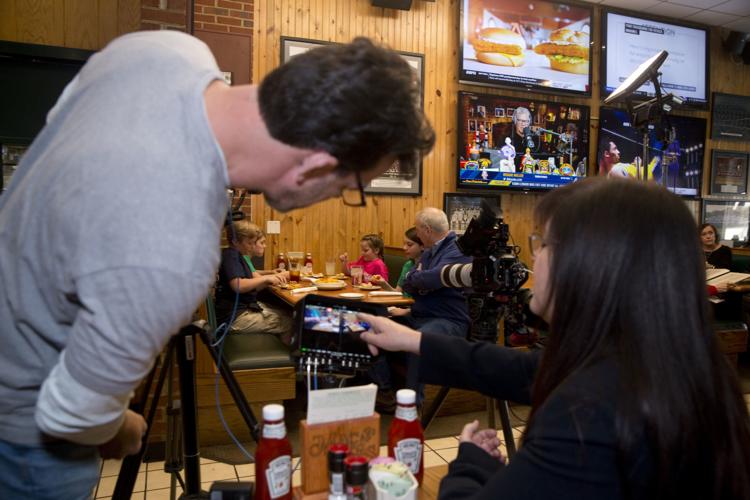 skd MacBobsTodayShow 021720 p05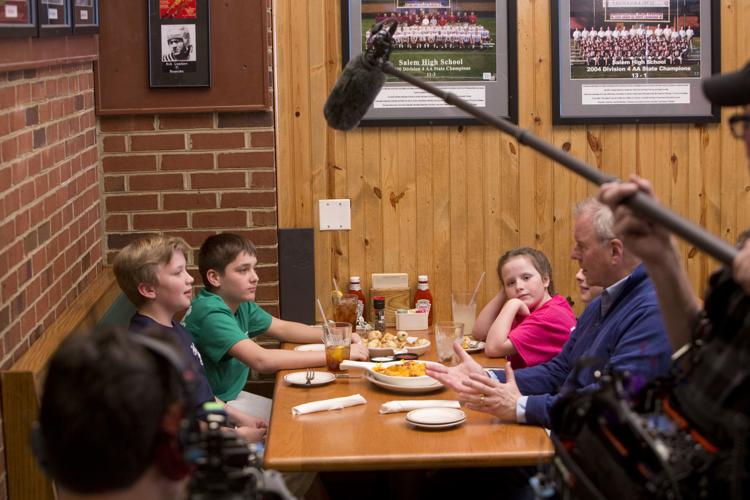 skd MacBobsTodayShow 021720 p15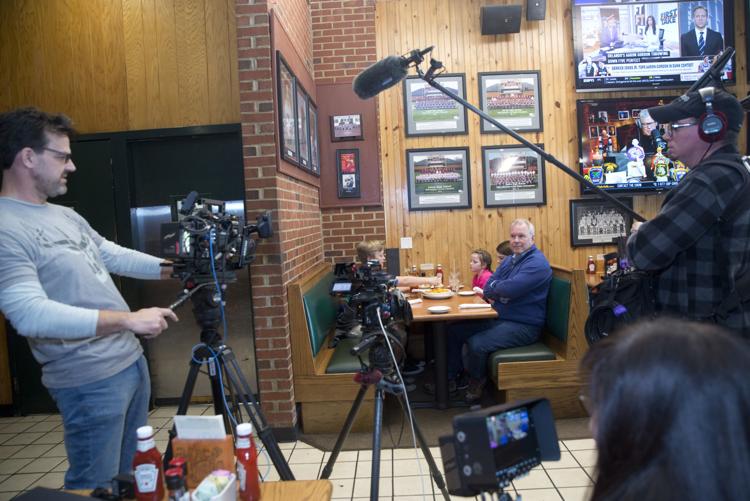 skd MacBobsTodayShow 021720 p09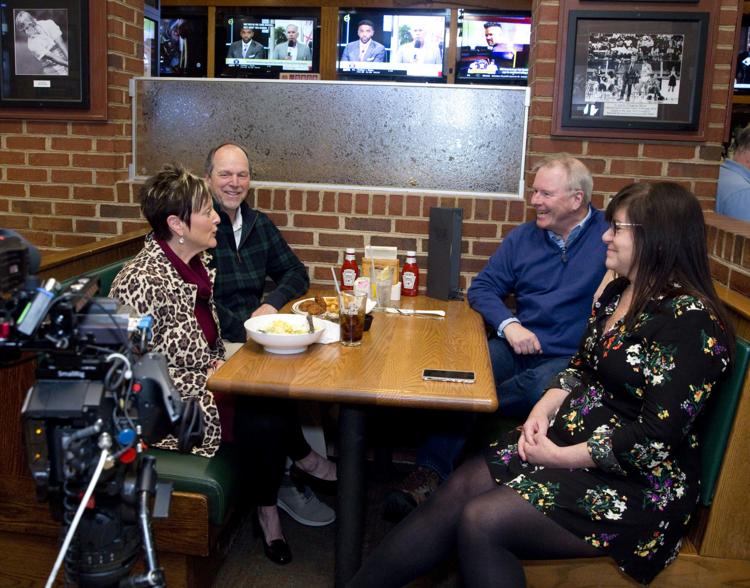 skd MacBobsTodayShow 021720 p07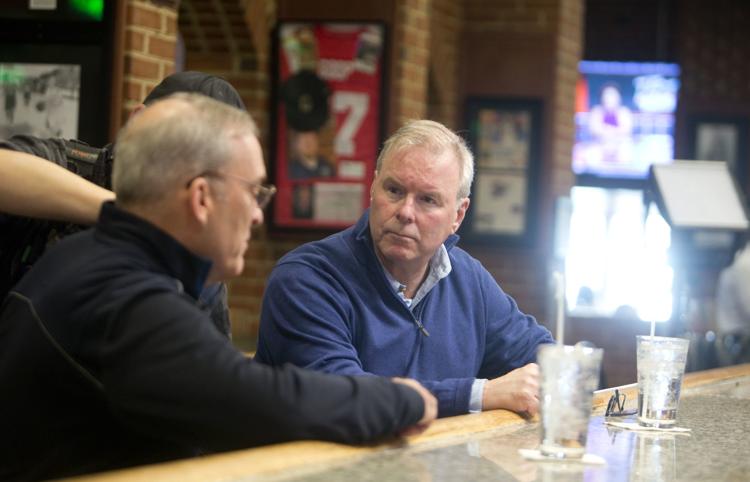 skd MacBobsTodayShow 021720 p17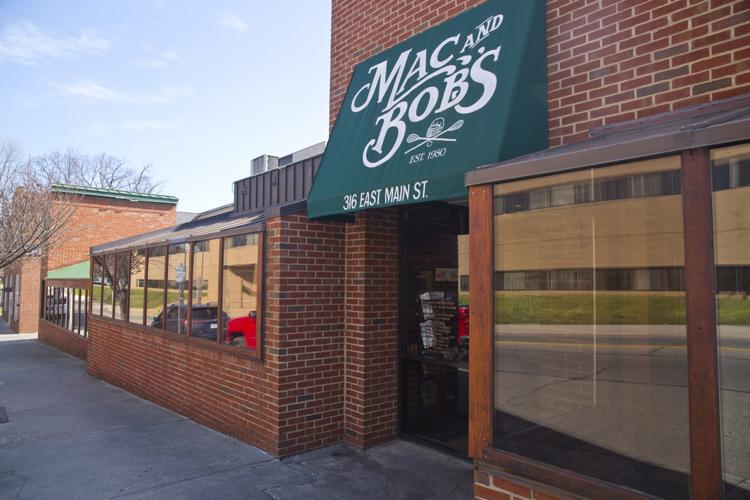 skd MacBobsTodayShow 021720 p04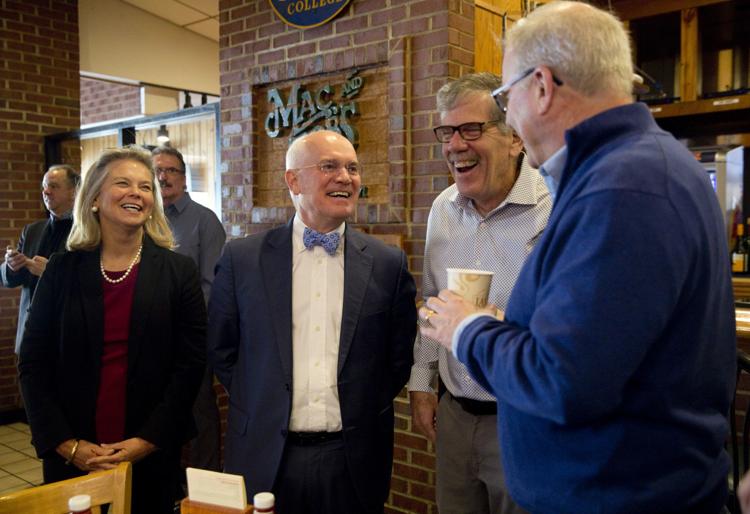 skd MacBobsTodayShow 021720 p06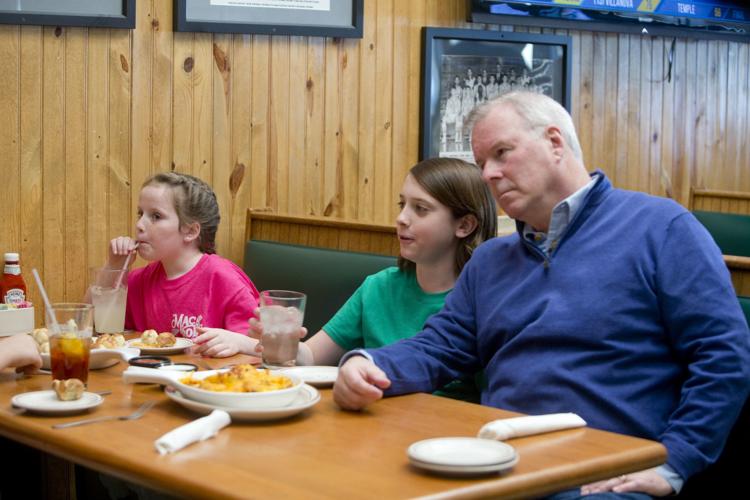 -- HIDE VERTICAL GALLERY ASSET TITLES --