Twenty-five years ago, a group of musicians in Chapel Hill, North Carolina, looked to put their own imprint on pre-World War II jazz styles.
Naming themselves after a caramel and nut bar, the players released an album called "The Inevitable Squirrel Nut Zippers." There were no hits on it, but it was action packed and wildly swinging, and it set the table for follow-up record "Hot." The latter launched the calypso song "Hell," just in time for a swing-dance revival that hit pop culture for a time.
Things fell apart by the millennium, but co-founder Jimbo Mathus has in recent years revived the name and put together a killer new lineup. That octet took to Jefferson Center's Shaftman Performance Hall stage on Wednesday to celebrate a quarter century of "The Inevitable."
Save for Mathus — whose resume includes a stint with Buddy Guy and multiple solo projects — no one on stage actually made that record. But boy, could they play and sing it. The top-hatted band leader sang well enough, picked bluesy on an old Gibson electric and served as ringleader for a batch of players who inspired a good bit of dancing among the crowd of 600.
It was a hit-to-quit performance of "The Inevitable Squirrel Nut Zippers," with highlights throughout. Austin, Texas-based singer Cella Blue, who joined the band in 2017, had her own vintage-positive takes on Zippers' singer Katharine Whalen's originals, hitting with particular power on the ballad "Wished For You" and the minor blues of "Club Limbo." After working through a monitor issue on set opener "Lover's Lane," she and Mathus harmonized well together throughout.
Justin "Dr. Sick" Carr, from New Orleans, has been Mathus' creative partner in this Zippers incarnation, and he was the instrumental star of the night on fiddle, banjo, ukulele and saw. Yep, the saw, which he bowed with near-perfect intonation on a couple of songs. He sang strongly on "I've Found A New Baby" and leapt from the stage to fiddle wildly by the front row. 
Everyone in the band got in on some solo action during that hard-swinging, uptempo number, which drummer Neilson Bernard III and upright bassist Tamara Nicolai sparked. Hank West took solos on both saxophone and trumpet, and "Fast" Eddie King put his trombone's slide to work.
Mathus pulled out his spookiest vocal on the creepy "La Grippe," a song about going wild outdoors while an influenza is wrecking minds as well as bodies. Mindful of the covid-19 scare, Dr. Sick had this advice for the crowd after the applause died down: "Wash your hands."
The band provided leavening for that number with "Lugubrious Whing Whang,"  a raucous instrumental swinger.
Mathus' fever-dream lyrical take on "Wash Jones," which the Zippers recently re-recorded to celebrate the album's anniversary, was a match for the rhythm section's honky-tonk march. Leslie Martin tickled and plunked his piano keys with subtle spice.
The band brought horn man West front and center to sing the ragtime-banjo spackled "Plenty More," the album's closing number. "They may walk hand in hand like lover's in the market square," West sang as Mathus and the doctor strolled the stage hand-in-hand for a couple of lines, hamming it up.
Band co-founder Tom Maxwell originated and sang that one before leaving the band four years later. He also wrote "Hell," a must in any Zippers show. The band performed it after closing "The Inevitable," with Dr. Sick singing while Mathus wrestled with a chimp-masked King before donning his own garish, giant skull mask, then voodoo-ing about the stage.
It was one of four songs — three old and one, "Karnival Joe (From Kokomo)" new — with which the Zippers closed the set. By then about three dozen were standing in front of the stage, dancing, and the band gave it right back to them, particularly while playing in perfect time to the 1998 video of "Ghost of Stephen Foster," a creepy-funny, throwback-style cartoon. 
It was the most dancing a Jefferson Center crowd has done in recent memory, and it started with opening act Dirty Dozen Brass Band. The New Orleans institution's front men — trumpeter/singer Gregory Davis and trombonist/singer TJ Norris — would not have it another way. Davis called two women to the stage to dance with him on a cover of Fats Domino's "I'm Walkin.'" He had the entire crowd stand and do a little dance move during a cover of James Brown's "Don't Tell It."
Soon, Norris and baritone saxophonist Roger Lewis would leave the stage and lead some of the crowd in a lively, Big Easy-style second line parade.
It all made for a good, fun, throwback, mid-week workout.
concert2 030619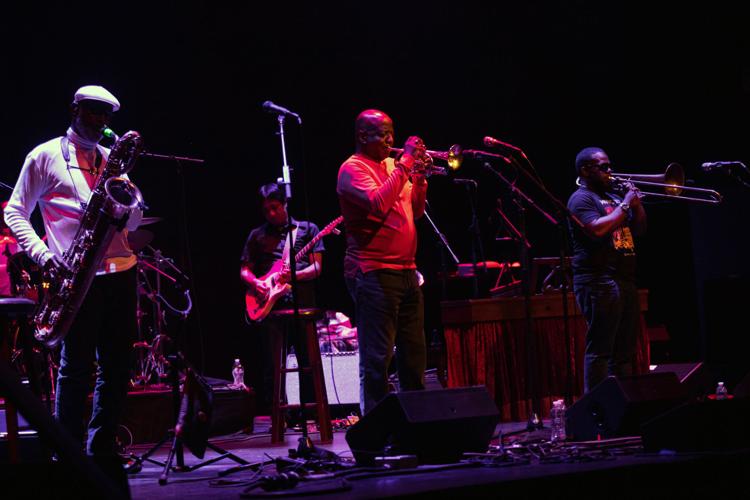 concert1 030620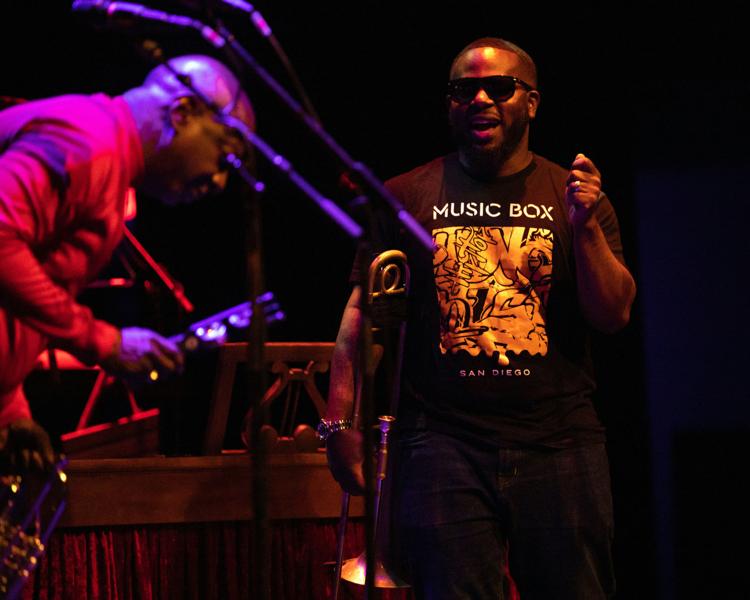 concert3 030620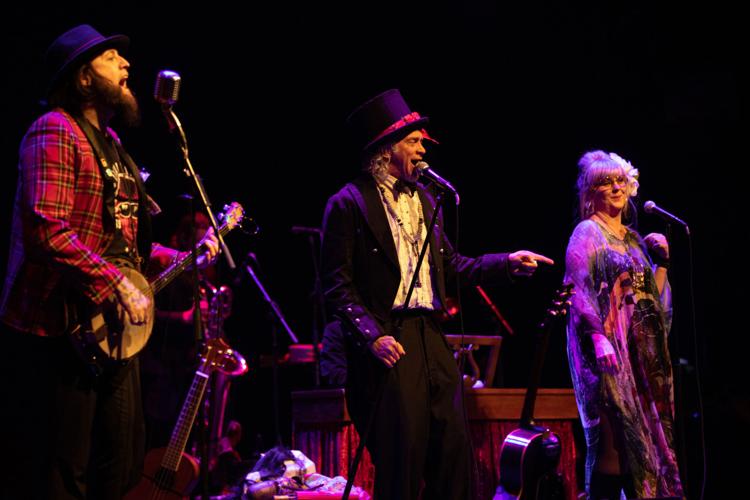 concert4 030620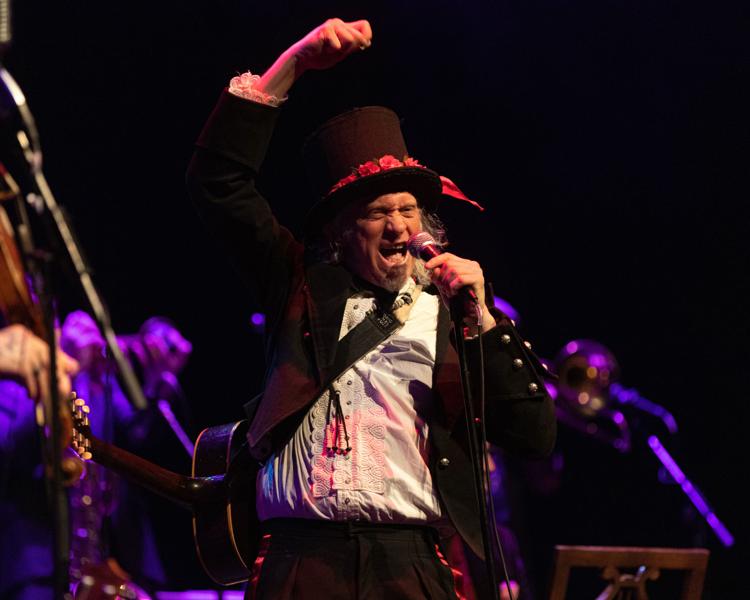 0304 squirrelnutzippers rh 003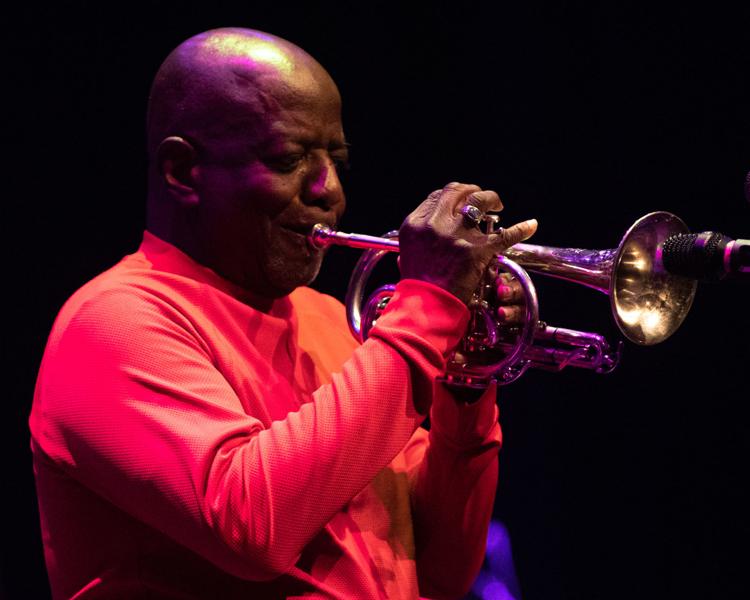 0304 squirrelnutzippers rh 004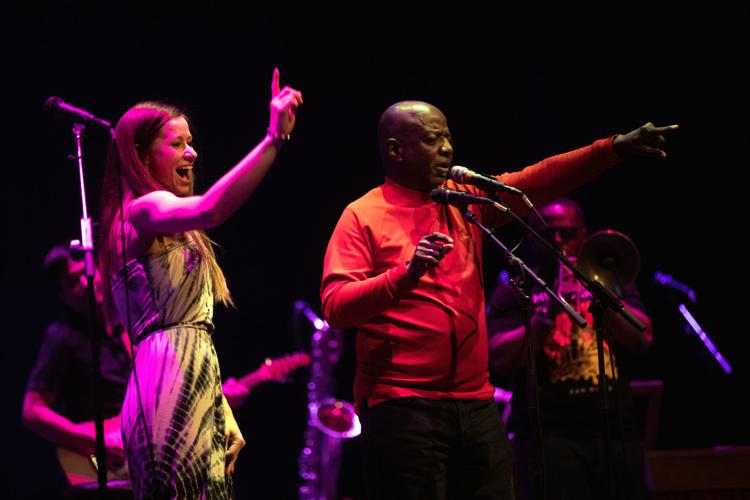 0304 squirrelnutzippers rh 005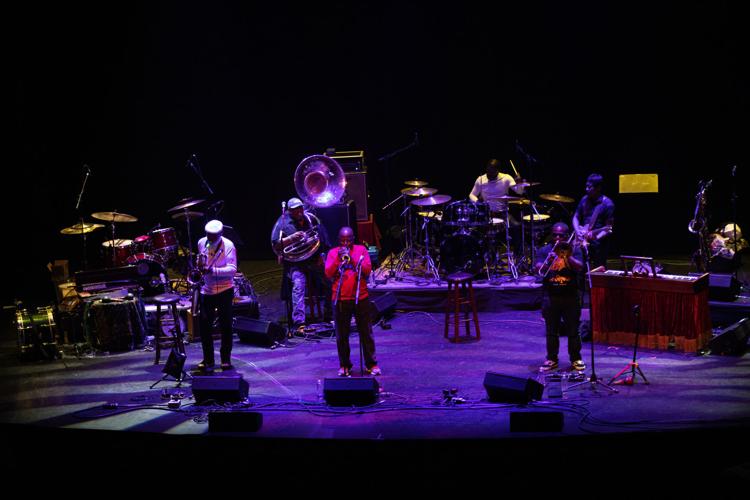 0304 squirrelnutzippers rh 006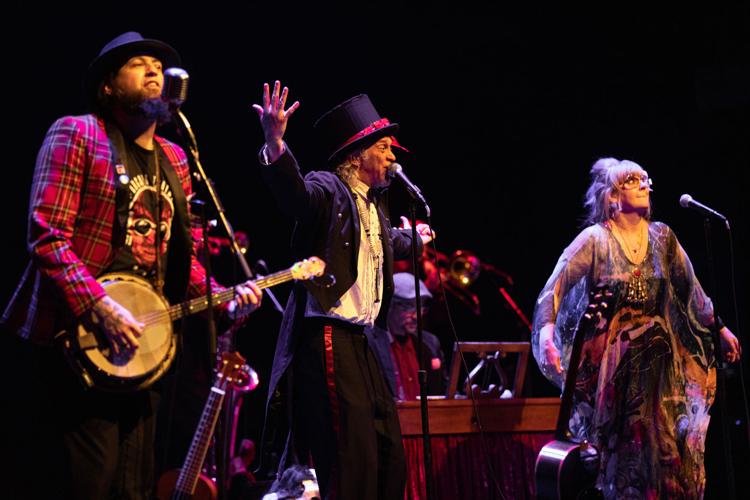 0304 squirrelnutzippers rh 007
0304 squirrelnutzippers rh 010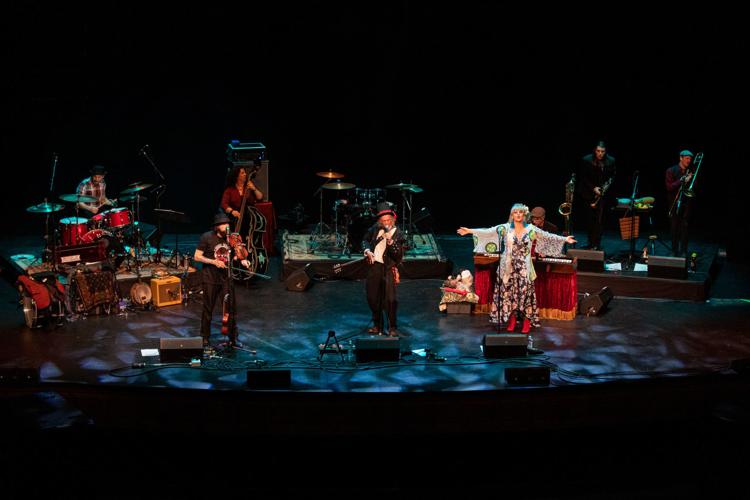 0304 squirrelnutzippers rh 013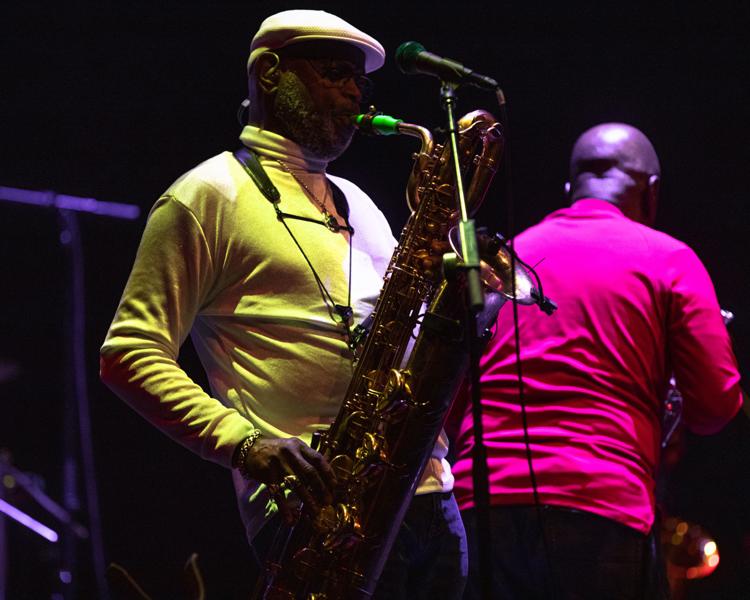 0304 squirrelnutzippers rh 015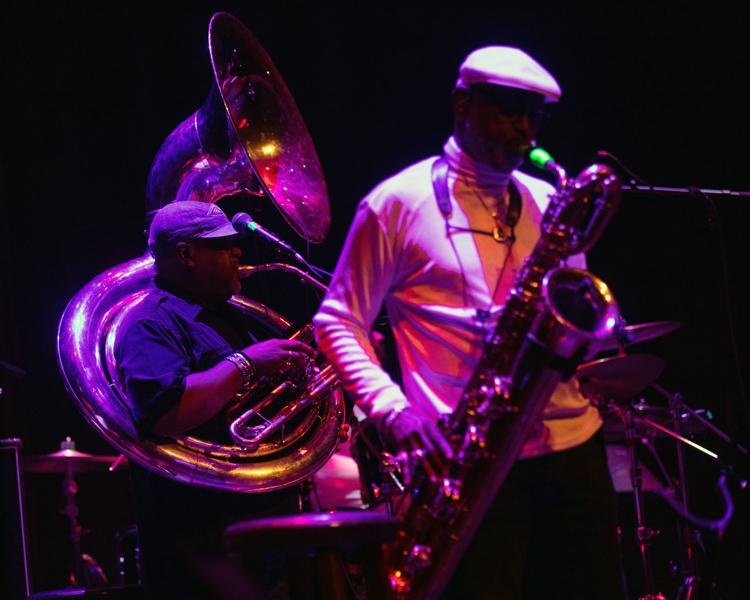 0304 squirrelnutzippers rh 016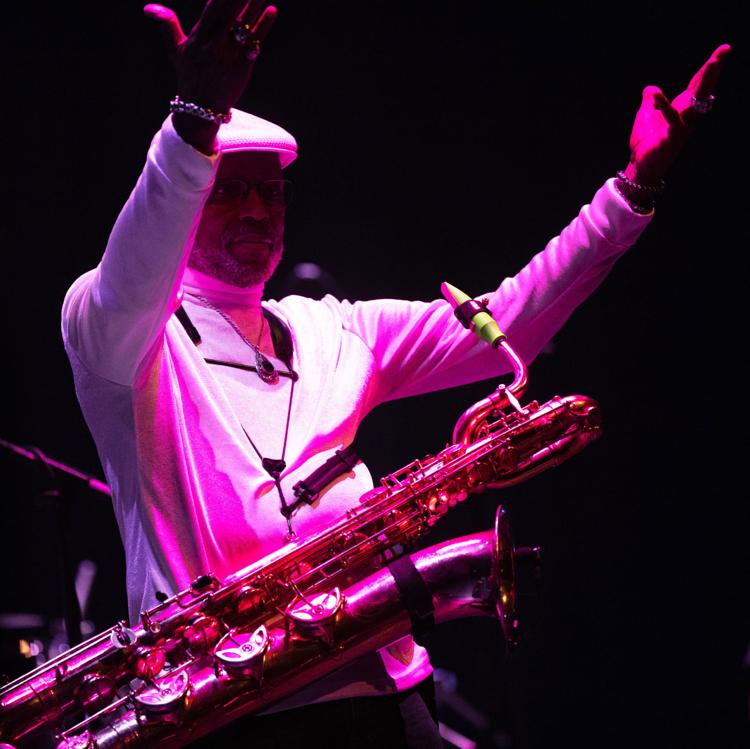 0304 squirrelnutzippers rh 017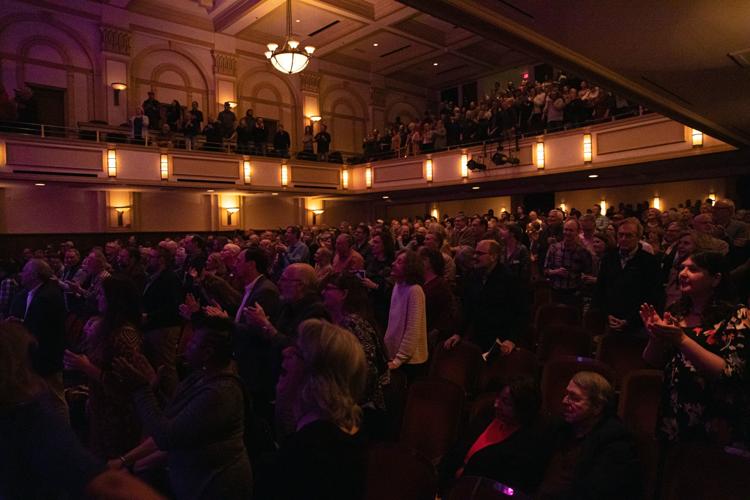 0304 squirrelnutzippers rh 018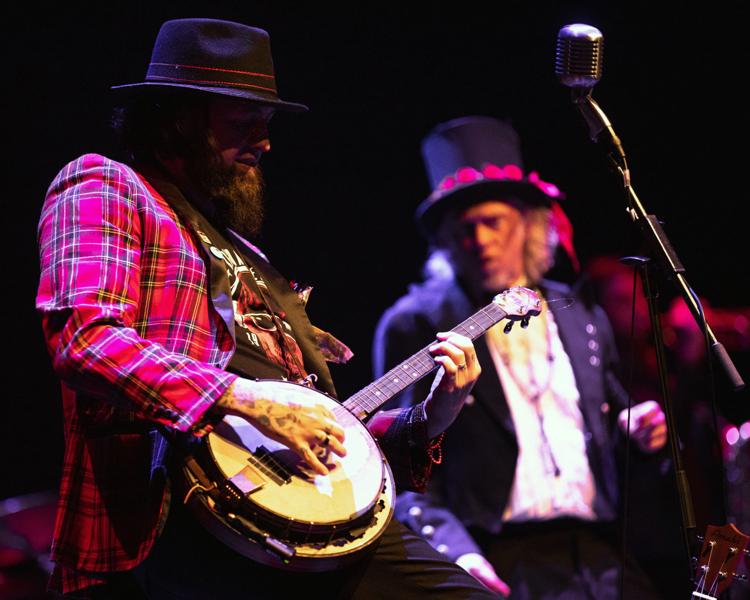 0304 squirrelnutzippers rh 008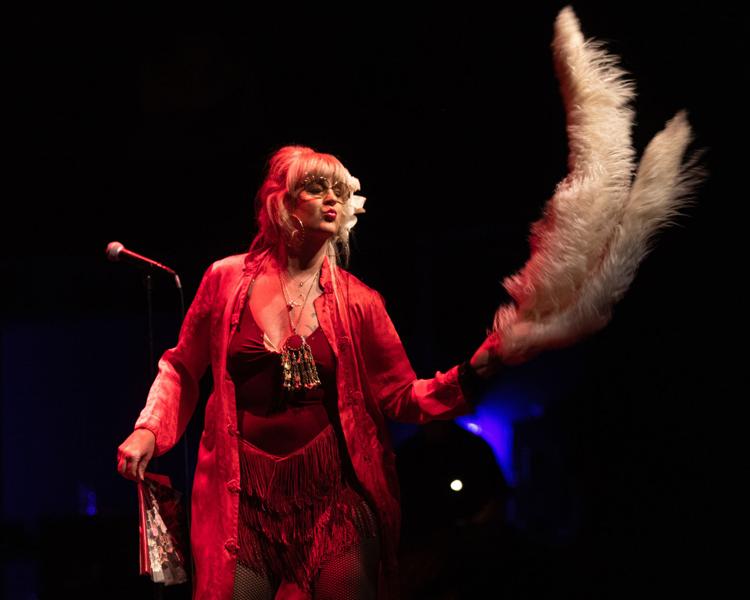 -- HIDE VERTICAL GALLERY ASSET TITLES --