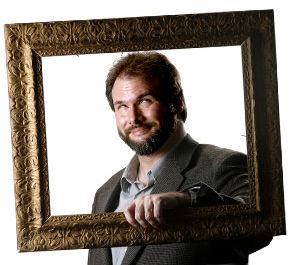 We love round number anniversaries in the news business, and one that's particularly special to me crept up quicker that I could have ever believed. Friday marked the 10th anniversary of the appearance of my first Arts & Extras column in this newspaper.
Ten years ago the Roanoke Valley art scene presented appearances both dynamic and dire.
The Taubman Museum of Art, in its first glimmering year of existence, showcased etchings by Rembrandt even as it laid off employees. The 45-year-old Mill Mountain Theatre had gone dark, with the exception of classes for children, while experimental theater Studio Roanoke launched its first full season with a play about a young white girl who helps a runaway slave during the Civil War.
Center in the Square unveiled a $27 million plan to spruce up its graying building with a larger, more colorful atrium, a sunlit butterfly habitat and a massive coral reef aquarium, while the Harrison Museum of African American Culture closed the doors of the former elementary school that housed it for 24 years in anticipation of moving into Center.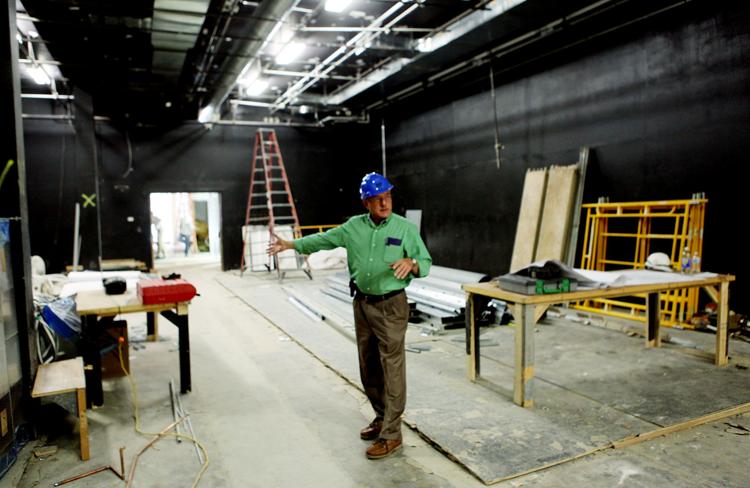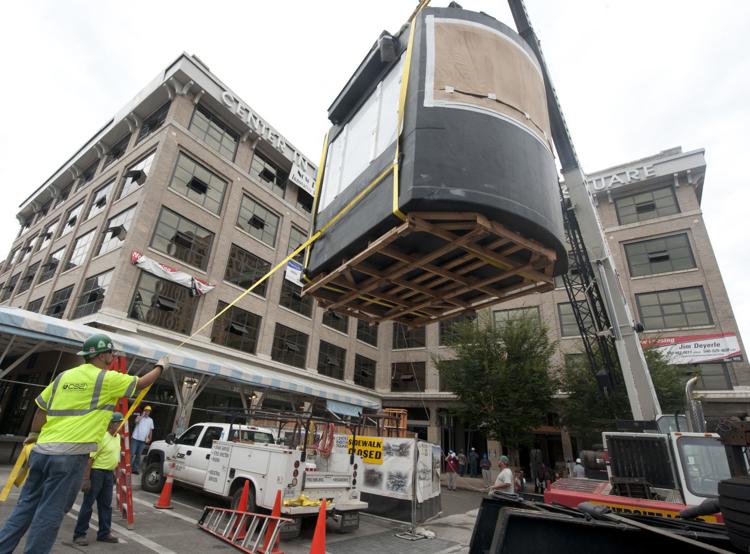 City officials had abandoned ambitions to maintain a Roanoke Arts Festival after two years without breaking even, so the Arts Council of the Blue Ridge stepped in with an unusual but cheap solution: take a series of already-scheduled events produced by a variety of venues and organizations and package them together in a single festival pass.
While all of that was going on, a new arts columnist — me! — worked at getting acclimated to this wide-ranging, busy beat.
I've attended more rehearsals than I can readily count, for both plays and musical performances. I've watched as museum staff and volunteers meticulously hung artwork on walls and strained red-faced to set sculptures on their stands. I've interviewed world-famous celebrities and newcomers of all ages preparing to share their work for the first time. I've pored over financial documents in efforts to evaluate the health of a nonprofit the way a doctor's office checks vital signs.
As a child I grew up interested in experiencing and pursuing many different forms of art, some more thoroughly than others. (I'm grateful to the ballet choreographers and classical musicians I regularly speak to for their patience.) I took studio art courses at Virginia Tech before ultimately concluding my destiny lay, for better or for worse, with the written word. I moonlighted in a few local stage performances before the powers that be at the newspaper picked me to be the one who would cover them. It's been a delight to apply my best skill to these topics that matter dearly to me — that matter, period.
Ten years on, the landscape of the arts in this region has changed quite a bit, and yet not changed much at all. Many of the movers and shakers and energetic participants in the arts that I got to know in 2009 are still just as active in 2019, doing the same things, though in some cases they work for a different nonprofit, or exhibit at a different gallery.
Other evolutions have been more drastic. Revisiting the subjects I wrote about during my first months on the job, I find some casualties. The 36-year-old Arts Council of the Blue Ridge dissolved for good in 2012, as did the sadly short-lived Studio Roanoke, during a year that I half-seriously dubbed the "Artspocalypse."
On the other hand, Mill Mountain Theatre made a slow, carefully planned, ultimately triumphant comeback. The Harrison Museum did move into the second floor of the rejuvenated Center in the Square, and the all-volunteer staff has managed to assemble and attract some fascinating exhibitions of art and artifacts, such as 2017's "Extraordinary Crowns," a collection of Sunday church hats that garnered national attention.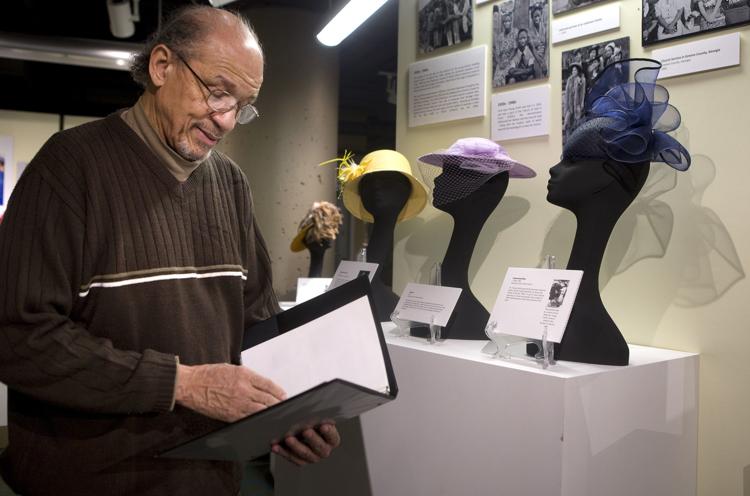 Center in the Square nailed its fundraising goals and reopened in 2013 to great fanfare. The nonprofit has continued to innovate, generating popular new attractions such as the Roanoke Pinball Museum and Kids Square.
However, Center was founded to provide low-cost and free housing to other arts and cultural nonprofits, and some of those tenants have struggled since the grand reopening.
The Science Museum of Western Virginia ditched elaborate plans that required paying outside companies to build exhibits and started building its own. The costly butterfly garden has been changed into a showcase for demonstrating methods of growing one's own food.
The Historical Society of Western Virginia, one of the sturdiest cultural organizations when I first came on the beat, was driven by financial woes to move the History Museum of Western Virginia out of Center and combine it with the other museum it manages, the O. Winston Link Museum at Shenandoah Avenue and Williamson Road Northeast. A team of two employees assembles the exhibitions, such as the current "Proud to Serve," providing insights into generations of Roanoke Valley military personnel.
The Taubman Museum of Art came perilously close to capsizing — but didn't. The $66 million glass and steel institution celebrated its own 10th anniversary last year.
The construction of the Taubman Museum had optimists imagining Roanoke as an international tourist draw, a concept referred to as the "Bilbao Effect," named after the city in Spain that's home to the Frank Gehry-designed Guggenheim Museum Bilbao; and skeptics assuming the initially overpriced museum (in terms of construction costs, annual budget and admission) would crash and burn, literally becoming "the wreck of the Flying Nun," as one sarcastic wag described its architecture. Both camps were wrong.
The Taubman's real destiny, at least so far, has been to serve as a regional attraction offering mostly free admission, made possible by corporate sponsorships. Roanoke's arts scene existed decades before the Taubman was constructed, and continues with the head-turning museum as an important but not all-consuming component.
Of special interest to me this month as I look back: One of the first major adventures I undertook as arts columnist involved attending the entirety of the Roanoke Arts Festival as re-imagined by the now-defunct arts council. The individual events, spaced over five days, ranged from a Southwest Virginia Ballet performance to a rollicking instrumental jazz shindig by Christian McBride & Inside Straight to a Roanoke Symphony Orchestra concert spotlighting Russian-born violinist Natasha Korsakova. Most of the events fared well, but the arts council's festival passes had little impact on their bottom line, as only 11 people bought them, including me.
The previous two festivals, run by the city, had also taken place over multiple days and multiple venues, and failed to catch on. The Roanoke Arts Festival did not return.
Yet, 10 years later, the arts groups in the Roanoke Valley are gearing up to try again. On Aug. 24, they'll launch the first-ever Star City Arts Festival, culminating in an outdoor Roanoke Symphony Orchestra concert and principally sponsored by the Roanoke Cultural Endowment. This time, all the artsy events will happen on one day in one place, Elmwood Park, and admission will be free. To me, even though people behind the Star City Arts Festival, such as RSO executive director David Crane and endowment executive director Shaleen Powell, weren't in those jobs in 2009, I can't help but feel like I'm coming full circle.
I understand well the instinct that keeps artists and arts organizations hammering away at the problem of promotion, how to show the rest of the world that Roanoke, and the New River Valley, and the counties surrounding, offer exciting environments for the arts and all sorts of wonderful experiences to give to visitors. Because it's true.
Our region brims with creative people making intriguing sculptures, mysterious paintings, gorgeous music, thought-provoking literature, hilarious plays and graceful dance. Staying on top of it all presents a constant challenge, one I joust with every day.
Something to keep in mind, though, is that "the arts" aren't a monolith. I've written of the "art scene" as a sort of shorthand, but in truth I experience this beat as a myriad of mini-scenes. The ballet scene. The chamber music scene. The gallery scene, which can be subdivided even smaller via the types of visual art or performance art that are showcased. The edgy theater scene. The musical theater scene. And so on. Though the participants are often focused on their particular discipline rather than the bigger picture, so to speak, these scenes are not exclusionary. Cross-disciplinary collaborations happen all the time. The arts organizations here actively pursue them, with the upcoming Star City Arts Festival one of the more elaborate examples to date.
Writing about what happened in 2009 and what's happening now leaves out a whole lot of stuff that took place in between. It's not easy to pick, but I'm going to try. I've taken a stab at summing the top five arts stories during my first decade in this job. I've also compiled a list of personal favorites, which I couldn't quite winnow down to five. These lists should not be interpreted as comprehensive, or as "best of" rankings.
Contemplating serious issues like the viability of arts organizations over the long term might give the impression that covering the arts here constitutes a morose experience, when in fact it's joyous.
The words I ended my first column with seem like they'll fit well here, too, and should I someday celebrate a second decade writing about the arts in Southwest Virginia, they'll fit then too. I wrote, "Please don't hesitate to get in touch, to tell me what you're doing, or what someone else is doing in the community that you're excited about." Amen.
---
Top 5 newsmakers in the arts
---
Top 7 favorite stories in the arts