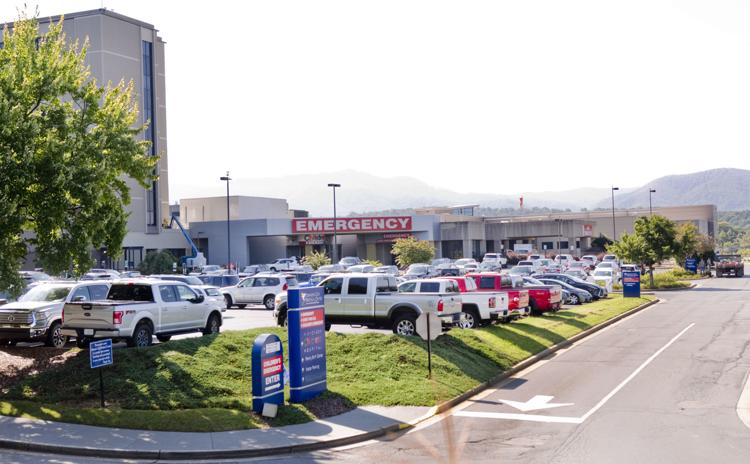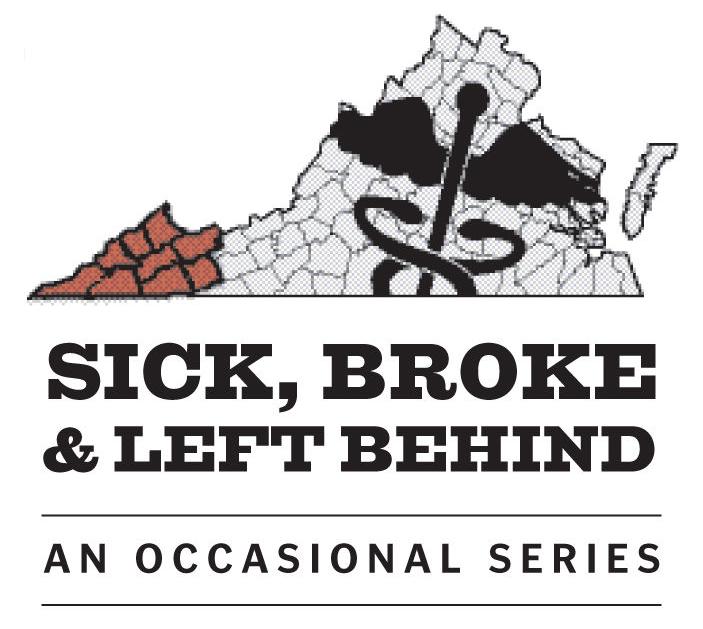 JOHNSON CITY, Tenn. — Ballad Health celebrated its first anniversary in February as the predominant provider of health care in a region where people tend to die at much younger ages from preventable diseases than elsewhere in the nation.
Virginia and Tennessee regulators want Ballad to not only treat but prevent chronic diseases, and the health system itself has set an ambitious goal of turning its mostly one- and two-star hospitals into Top 10 performers.
All of which requires change.
---
---
On the Virginia side, change can't come soon enough to the coalfields, where it's easier to find a surgeon to remove gangrened toes than an endocrinologist to keep diabetes in check. In some places, the greater part of an hour can pass before an ambulance crew reaches someone who has taken a nasty fall or is having a heart attack or stroke. Even then, the nearest hospital won't be equipped for trauma. Moms must travel far to receive prenatal care and to deliver their babies. Primary care is stretched thin, specialists are scarce, and for far too many years, opioids were liberally prescribed for the pains of disabilities and diseases without treating the underlying ailment, making the region the epicenter of a nationwide epidemic.
It is here, people are asking: Where are all the services Ballad promised in order to win Virginia's permission to merge Mountain States Health Alliance and Wellmont Health System?
On the Tennessee side, change is coming swiftly to the Tri-Cities, where Ballad plans to consolidate three trauma centers, two nurseries that care for the sickest newborns, and two hospitals. Here, nurses see colleagues leaving, and their work assignments and pay changing, as services are moved from one building to another. Some patients complain they are paying more, getting less and losing doctors.
It is here, people are asking: Where are all the protections Ballad promised in order to win Tennessee's permission to eliminate competition?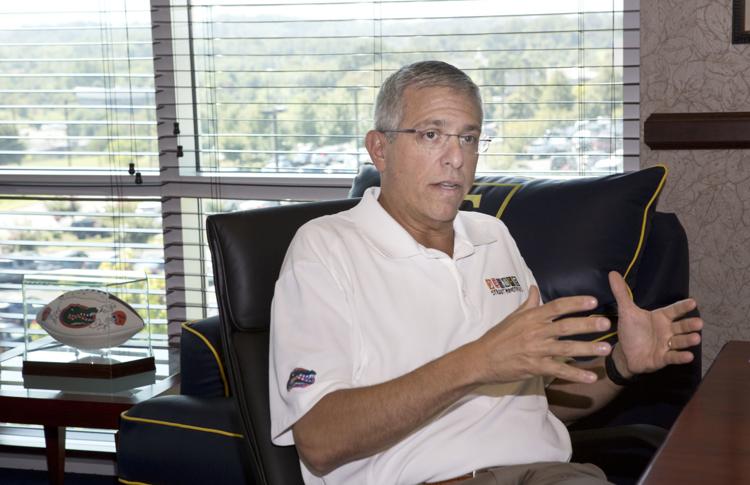 On the third floor of Ballad's headquarters in Johnson City, CEO Alan Levine checks off items on the first year's to-do list: merge two electronic medical records systems and two human resource systems, begin to consolidate two community hospitals, open a new one, partner with another community to reopen a hospital, create a division responsible for population health, reduce infection rates, recruit doctors and nurses, raise profit margins and bond ratings. Those, he knew about. What he didn't expect was a lesson about communication.
Levine thought Ballad was sharing information with the public and staff as to why the changes were necessary to have a solvent health system that delivers a higher quality of care. But he didn't account for a social media movement that brought hundreds of people to Tennessee's public hearing assessing Ballad's first year.
Levine said he tried responding to those critics.
"What I started to notice is that no matter what I said, you start to see the same names pop up. There was a group, no matter what I said, would call me a liar," he said. "So I stopped responding to them. But there are a lot of people who are communicating, folks who were very appreciative of us responding to their questions. They might still have a different opinion, but they realize we didn't just wake up one day and decide to do this. There is a process behind it."
Levine said that he answers emails, explaining the reasons behind the changes, and that people are mostly satisfied with his responses. He talks about how combining payrolls and scheduling systems created confusion for some staff, but no one's pay rate was reduced. He explains that many of the concerns — nurse and physician shortages, long wait times, billing and care complaints, long travels to reach hospitals — all predate the merger.
The proposed changes are meant to address those, he said.
"In the absence of hearing from me, and our management team, if we're not explaining it, somebody else is and that somebody might not be giving them accurate information," he said.
Communication criticism
The new health system was formed when rivals Mountain States and Wellmont sought to partner in order to remain viable. Both states in which they operated set up special regulatory processes for the merger. In Virginia, it's a cooperative agreement, and in Tennessee, a certificate of public advantage, or COPA.
The Federal Trade Commission, which usually oversees mergers, objected, as did insurers and independent health care providers. They worried the new system would be a monopoly that would raise prices and reduce access and quality of care.
To keep that from occurring, both states maintained oversight and are requiring Ballad to hold costs steady, seek approval before removing service lines, improve quality, hire more doctors, maintain pay scales, offer more charitable care and invest in communities in measurable ways to prevent diseases.
Ballad borrowed its name from the narrative form of poetry and adopted as its motto "It's your story. We are listening."
Some of its critics think Ballad is more interested in hearing money talk than in listening to their concerns. In February, several hundred of them packed the auditorium at Northeast State Community College near Bristol to fill the ears of members of the COPA Local Advisory Council. The council is tasked with reviewing how well Ballad is meeting its obligations and reporting back to Tennessee's health department.
In the council's March report to the state, chairman Doug Varney wrote, "A common theme we heard is the need for improved communication between Ballad Health and the community, especially in terms of giving notice before major decisions are announced to the public and even offering opportunities for community engagement and buy-in on the front end when possible."
Levine said he understands that he needs to better communicate both with his employees and with the public about why Ballad is making changes, and that people need to understand how health care has changed nationwide and is having a profound effect on a region with declining births and population, which is heavily dependent on government insurance and its low reimbursement rates.
"The pressures we are under as a system are not unique to us. Before we merged, Wellmont closed Lee Regional [Hospital]. Before we merged, Mountain States had three hospitals we were looking to close," Levine said.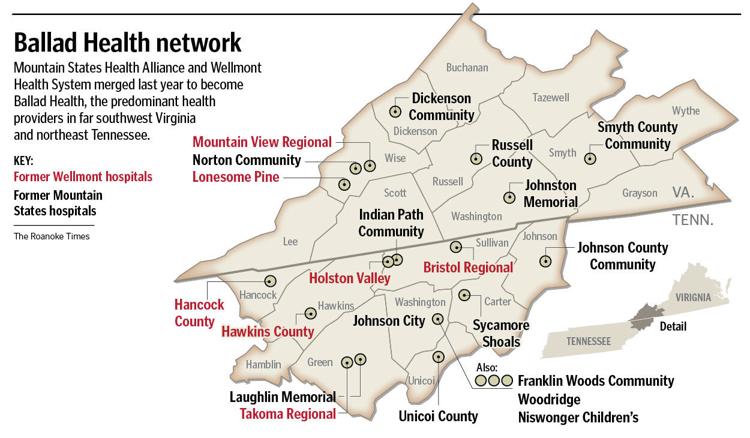 Both systems faced declines in the volume of inpatients. Both grappled with nursing shortages and the inability to attract physicians. For the last fiscal quarter that the two systems ran separately, their combined operating income was $2 million, he said.
"That's red-flag, you're-in-big-trouble territory," Levine said. "That's why we wanted to keep local governance. We could have sold our hospitals. Wellmont was about to sell theirs. Mountain States would have done the same thing. That's a thousand jobs right there that would have been gone. No way would any outside entity have kept our corporate governance in place or centralized the business office. That would have been their synergies if it was a Covenant or Sentara or HCA or LifePoint. The first thing you do is get rid of your overhead costs."
The second thing is to close community hospitals. Since 2010, 101 hospitals have shuttered, according to the University of North Carolina Sheps Center for Health Research. Ten were in Tennessee and two in Virginia.
One of those was in Virginia's Lee County, in 2013. Soon after closing the hospital, Wellmont's board began to look at ways to strengthen its financial position in a region with a high volume of patients who were uninsured or had low-reimbursing Medicare or Medicaid.
Wellmont looked for a partner and solicited proposals from 22 health systems. Nine responded, including Mountain States, which was facing the same pressures. A merger, the two companies said, would allow reform without worrying about competition.
Through the merger, Ballad said it would find efficiencies through consolidating administration and services that were duplicated in communities, and then to spend the savings by expanding specialties and investing in public health programs to prevent or better control diseases endemic of the region.
Meeting expectations?
Both states are measuring whether Ballad is living up to expectations. There have been few complaints in Virginia. In Tennessee, the business community has offered broad support, and the local advisory committee noted that some people had positive things to say but were fearful to do so in public.
One of Ballad's most vocal critics, Dani Cook, is attempting to persuade Tennessee regulators that there is still time to untangle the merger, to allow for competing systems that will not do away with services as she said is happening through consolidation.
She's leading the resistance movement through Facebook Live videos, community meetings and petition drives. She has cobbled together campaign donation reports of money that Levine, Ballad and its executives have given to legislators, who she says support bills that would weaken oversight of Ballad, and to the new governor, who appoints the health commissioner who oversees the COPA.
"The more I dig, the more I find, and the more I find, the more disturbed I am by what's happening here," Cook said.
"The idea that a campaign contribution or even a series of campaign contributions implies that a politician owes something to that contributor, a lot of people like to assert that, but that is simply unfair," Levine said. "So does that mean any politician that's taken any money from any source is beholden to that contributor? I suspect there are an awful lot of people who have given money to candidates in the state. That's an awful lot of people to owe."
Cook also said Wellmont and Mountain States could have cooperated without merging. A 1993 Tennessee law allows for hospital competitors to cooperate if it's deemed better for the public good. The law was amended in 2015 to allow for the merger to occur without federal oversight.
Del. Terry Kilgore, R-Scott, wrote a similar bill in Virginia. He said health care was going to change in the region, and it was better for the state to maintain control in order to increase services. Had either system sold to another entity, neither state would have had much authority to direct spending on preventive and public health, he said.
When Wellmont closed the Lee County hospital, it didn't need permission to do so. Under the current oversight, Ballad is required to provide a list of essential services throughout the region and cannot close a hospital or stop providing a service without permission.
The states are requiring Ballad to spend $300 million over the next decade making good on its promises.
There are concerns that isn't happening soon enough, and that prices may rise higher than allowed by the agreement. The COPA council suggested Tennessee's health commissioner request detailed information.
Critics, including Cook, think Ballad is consolidating services to improve the bottom line and then will flip the system to an outsider that won't be bound by the commitments.
Levine said that isn't possible.
"We can't sell this system without the approval of the state, and the COPA terms transfer with the system. So you talk about a poison pill, those COPA commitments for anybody who doesn't care about this region is a major poison pill for anybody," he said.
"You can't just come in here, buy it, scoop it up and do all the things you would do to generate the synergies for your system because of the financial obligations we have made. You're not just taking on our system. You're taking on $300 million of spending requirements."
---
This story was reported with the support of the Dennis A. Hunt Fund for Health Journalism, a program of the University of Southern California Center for Health Journalism.