As we usher in the new year, the Extra staff looks back on the things we loved in the past 12 months. 
TAD DICKENS, music reporter: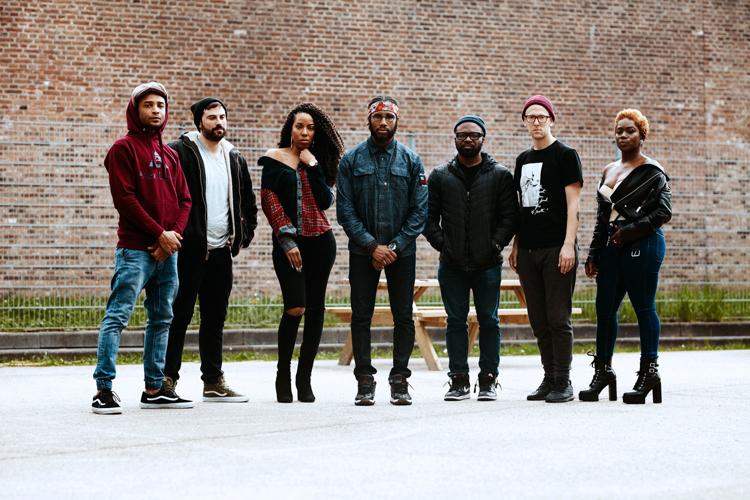 1. Cory Henry & The Funk Apostles at Martin's Downtown in November, was the best show I ever heard in that venue, and among my top 5 Southwest Virginia shows, period. Snarky Puppy keyboardist Henry has been developing this band from an experimental, electro-jazz unit into a song-forward, deeply funky, vocally powerful outfit that is not at all afraid to take it outside, in jazz parlance. If you're curious, my Southwest Virginia top 5 is: the aforementioned Snarky Puppy and guests, "Family Dinner" live recording (March 2013, Jefferson Center); Wynton Marsalis & Jazz at Lincoln Center Orchestra (Jefferson Center, October 2008); Jason Isbell (March 2014, Lyric Theatre, Blacksburg); Jimmy Herring & The Invisible Whip (August 2017, Jefferson Center) and, of course, Henry and his apostles.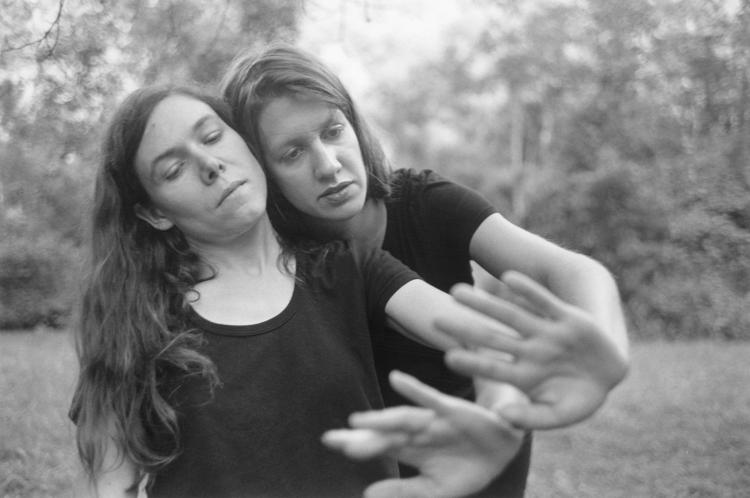 2. Anna & Elizabeth's show in April at The Spot on Kirk, with music from recent album "The Invisible Comes to Us," was a chill-inducing affair that had to be seen and heard to be understood. This Floyd-born, Brooklyn, New York-based act, is doing truly special things, bringing aspects of modernity to music of the past.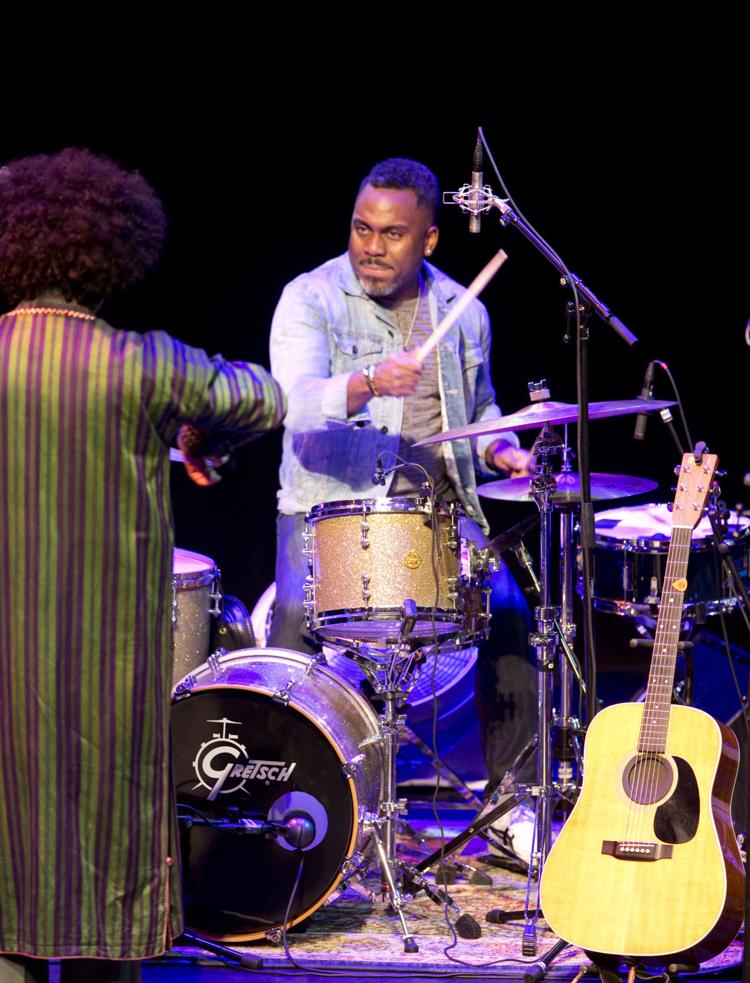 3. Nate Smith has become something of a regular at Jefferson Center of late, as a sideman and a front man. On a gig there with singer Jose James in October, playing a wonderfully executed set of Bill Withers songs, the world class drummer and groove machine twice dropped a drum stick. That's the only thing he has in common with this drummer! By the way, the Funk Apostles show knocked off a Smith gig, in which he played with the astounding guitarist Lionel Lueke, at Jefferson Center, way back in October 2011.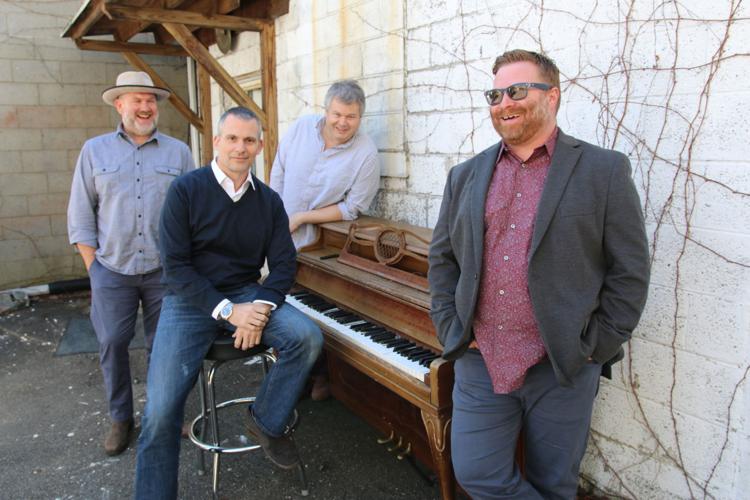 4. Agents of Good Roots is a band I missed entirely in its heyday. I only knew it from a couple of alt-rock radio singles and never caught one of its improv-heavy live sets. The band's return to the scene, including a Martin's block party in May, showed the band with two Roanoke natives in strong musical form. The act celebrated 25 years since its founding in a December show at 5 Points Music Sanctuary. Here's to more of that.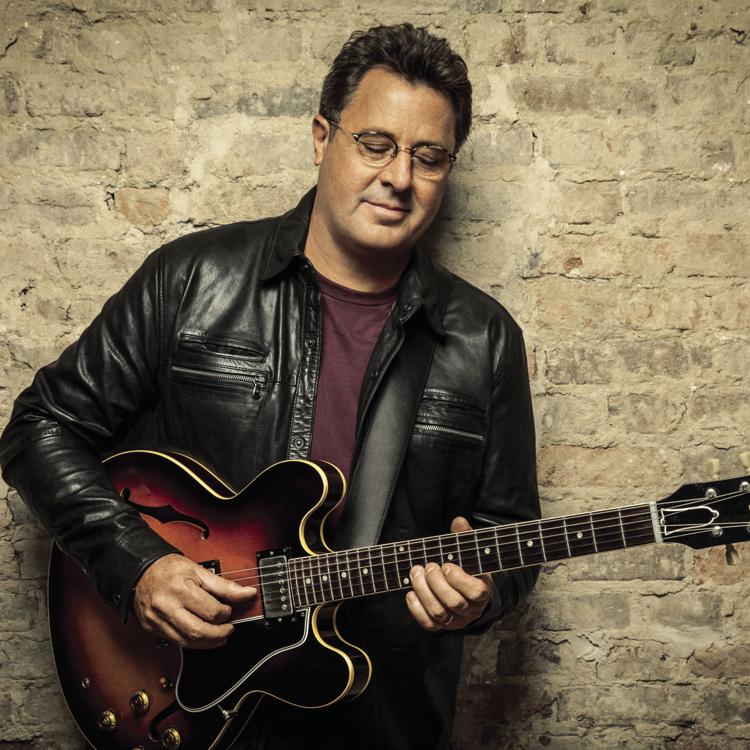 5. Vince Gill, in a three-hour, August concert at Berglund Performing Arts Theatre, was everything you want in a headline entertainer. Now a few years removed from his mega-hit days on the country charts, Gill showed that he is perfectly suited to the relative intimacy of a 2,000-seat hall. His musical chops, on guitar and vocals, are undiminished. His old hits held up just fine. His newer songs stood right up with the hits. His band was a tight and tasteful unit. And Gill showed tons of humor, telling stories that at times tugged at the heartstrings. (In case you couldn't tell through this list, it's all about live music for me, and this region delivers that year after year. Please do not take that for granted.)
RALPH BERRIER, JR., general assignment reporter:
1. "Pop" music. Listening to your children's favorite music can be a tough chore for a dad. Ferrying a carload of girls around town, all while listening to contemporary hits radio, tests the patience of old folks who can't hum the chorus of any pop tune recorded after 1990. Much to my shock, however, I discovered that my daughter and I agreed on some of our favorite new songs. I'm not a big fan of Maroon 5, my kid's favorite group, but I do like Cardi B's rap on their hit "A Girl Like You." We also agree that Panic! At the Disco's song "High Hopes" is one of the year's best. We diverge, though, on Post Malone's "Better Now." I dig it. She doesn't. But considering that Mr. Post has made some poor personal choices, especially regarding facial artwork, I am OK with her not being a fan.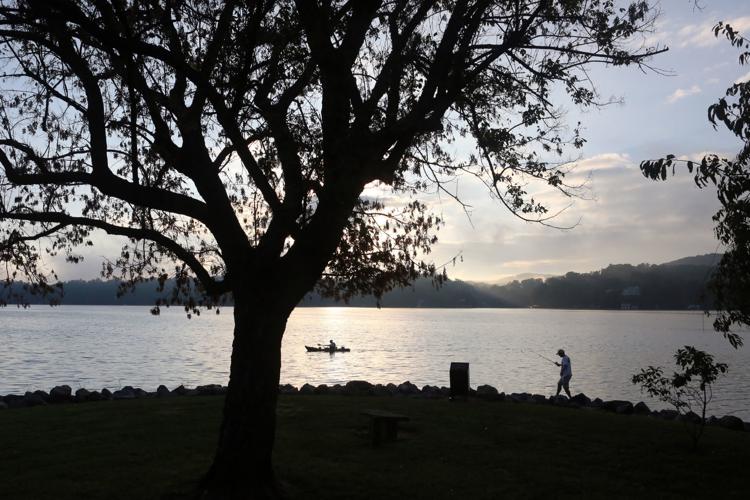 2. The state of state parks. My family completed our six-year mission of visiting all 38 Virginia State Parks, which even included two that were still under development. We visited several parks repeatedly (such as Claytor Lake, Fairy Stone), we camped at a few (Smith Mountain Lake, Natural Tunnel, James River, among others), stayed in cabins at several more (Bear Creek Lake, Occoneechee, Lake Anna, etc.) and never made it past the gate of one under construction (Seven Bends). I will write more about our parks odyssey for SWVA Living magazine in 2019, which you can read while relaxing in your camp chair.
3. Softball questions. Could I still catch a pop fly? Could I run from home to first without pulling something? Could I still swing a bat and make contact with a ball? The answers to all of the above: Most of the time, but not always. Joining a slowpitch softball team for the first time in nearly two decades was perhaps the most fun thing I did this year. Helping coach a girls' rec-league team was even more rewarding.
4. Family movies. Yeah, the two best movies I saw this year were "Paddington 2" and "Mary Poppins Returns." What of it? And "Incredibles 2" was OK. Come to think of it, "The Christmas Chronicles" on Netflix, where Kurt Russell played a mildly inappropriate Santa, was pretty entertaining, too. Stop bugging me. I will get back to the subtitled arthouse films when my child is a college freshman.
5. Big Apple Express. Taking Amtrak from Roanoke to Penn Station in New York City was awesome. You get there in less than 10 hours, can walk around the train, read, nap, have a drink and — bam — before you know it you are in the heart of Manhattan. You never worry about traffic, driving or finding a a parking garage. The Northeast Corridor trip to NYC is a blast. Almost as fun as slowpitch softball season.
MIKE ALLEN, arts reporter:
1. Art houses. I'm cheating a bit by leading off with an item from my day job, but I have to say, I've had a ton of fun visiting the sometimes elegant, sometimes kooky (and sometimes both) homes of artists and art collectors who have created what you could call immersive environments that reflect their aesthetic principles. The entire series so far can be viewed at www.roanoke.com/news/topics/art_houses.
2. "Black Panther." A five-act film with Shakespearean overtones about a comic book superhero, that delves into serious issues of race and culture, yet still delivers all the Pow! Zap! Bang! — what a delight. I'll be rooting for it come Oscar time.
3. "The Terror." Though Netflix's Halloween-scare fest "The Haunting of Hill House" had its moments ("Bent-neck lady! Bent-neck lady!") the tighter, classier, more powerfully written, electrifyingly scarier show arrived in March. AMC's "The Terror," a fictionalized recounting of a real, horrifically doomed 1850s Arctic expedition, has it all: veteran actors from "Game of Thrones," frozen wastelands, disease, cannibalism and a monster to haunt your nightmares.
4. The Minnesota Vikings Miracle Play. As a long-suffering Vikings fan, well, my home state team ultimately let me down again (sigh) but I will happily watch, over and over, Stefon Diggs' astonishing catch that ended the playoff game against the stunned New Orleans Saints.
5. The HU. My tastes in music lean toward the heavy side, but there's room for eccentricity, and both itches have been scratched by this brand-new YouTube phenomenon, a folk metal band with wicked-looking custom instruments from, of all places, Mongolia. Check them out! As an indulgent bonus, treat yourself to the full-length live concert titled "Lifa" by the Scandinavian band Heilung. I have, many times.
SUZANNE MILLER, features editor:
1. "Sesame Street." When I heard in 2016 that "Sesame Street" was moving to HBO and then saying goodbye to familiar faces like Maria, Gordon and Bob, I had little hope for this childhood staple. But today, my toddler can't get enough of Elmo, Big Bird and the gang. Through HBONow, we are able to watch both new and old episodes, so it's been interesting to see the show's evolution from one hour to 30 minutes and from a large cast of human neighbors to a more manageable group of three. Yes, the new format has its flaws (they often recycle segments, and the new cartoon "Abby's Amazing Adventures" misses the mark for us), but it's rewarding to see my toddler interact with characters and themes I, too, experienced as a child.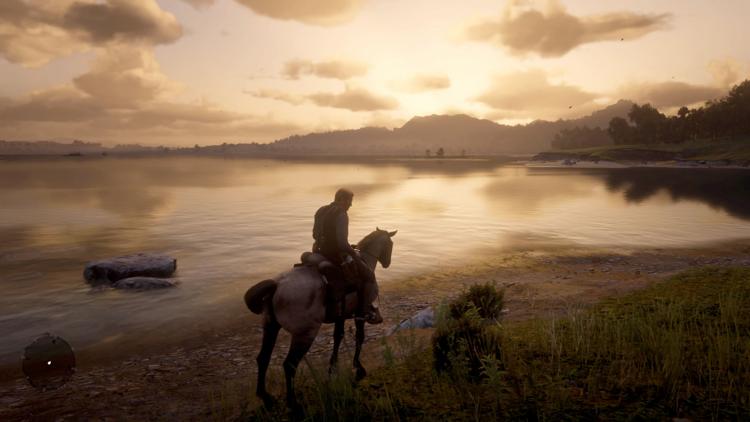 2. "Red Dead Redemption 2." Although I spent many hours watching the drama unfold in this Western-themed video game released by Rockstar Games in October, I never actually played it. Instead, I watched my husband tend to horses, escape gunfights and hunt for food on his Playstation 4 night after night. Although he also enjoyed playing this year's "God of War," named game of the year by the Game Awards, he said "Red Dead" was truly spot-on with its graphics and narrative. A New York Times editorial by Peter Suderman even called the game "true art."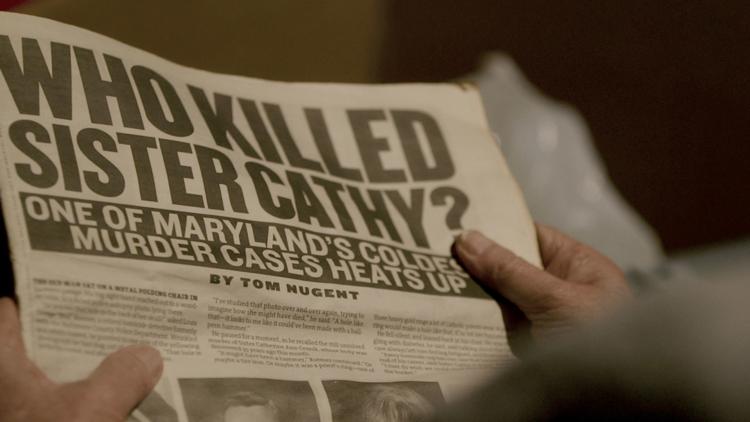 3. Cold-case documentaries. In October, we were excited for the second season of "Making a Murderer," which follows the appeals process for convicted murderer Steven Avery and his nephew Brendan Dassey. However, the series failed to produce many satisfying revelations (mostly due to overexposure in the media). So we decided to check out some other less familiar cold-case documentaries on Netflix. "The Staircase" and "The Keepers," although uncomfortable to watch at times and not always providing tidy endings, offered intriguing, intimate looks at the failings of our justice system.
4. Our local library. The majority of our most memorable family outings in 2018 happened at the Salem Public Library. We tried new food trucks, heard Seattle children's musician Charlie Hope in concert, attended weekly story times, met traveling farm animals, and, oh yeah, checked out lots of great books for our toddler! In October, when I wrote a story for Extra about scary movies, I was amazed at how many obscure DVD titles were available through Roanoke Valley Public Libraries. Your library is definitely worth, ahem, checking out. To find out more, visit yourlibrary.us.
5. Parry Gripp. In today's soundbite culture, it's not so surprising that American musician Parry Gripp's short, inane jingles would quickly become favorites in our household. With catchy earworms like "Boogie Boogie Hedgehog" and "Cat Flushing a Toilet," my toddler son loves bouncing up and down to the beat while sitting on our laps. We do, however, jokingly worry about Gripp's unhealthy obsession with breakfast food ("Yum Yum Breakfast Burrito," "Pancake Robot," "Do You Like Waffles?").